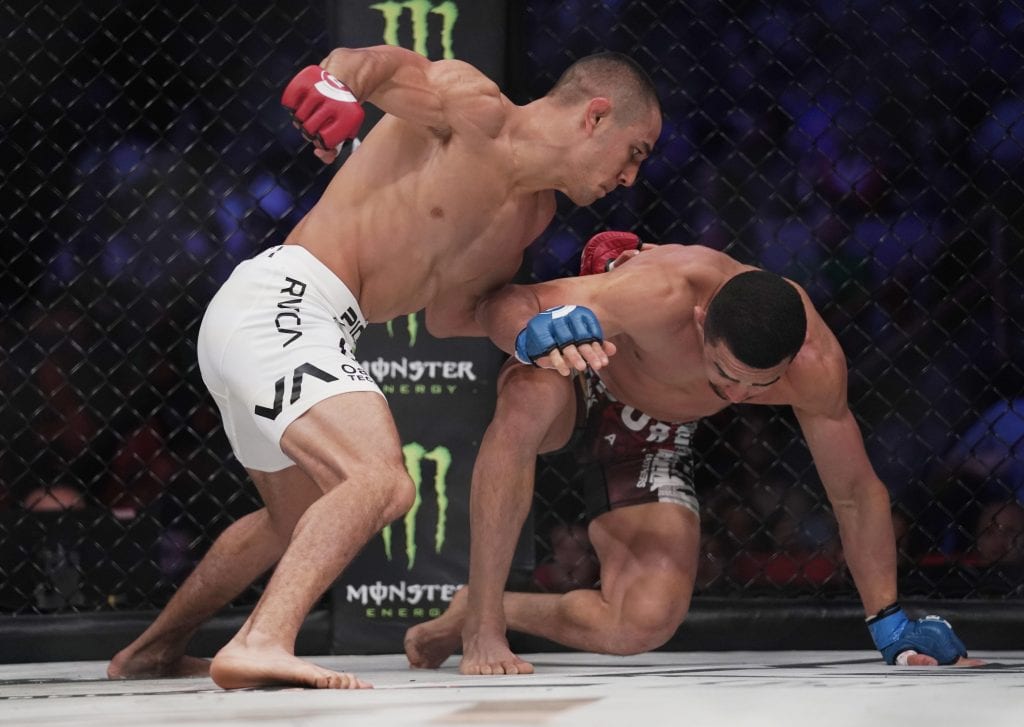 Aaron Pico Is A Rising Star, But Affected By Referee Blunder
Aaron Pico continued to blaze his path in MMA on Saturday (Sept. 29, 2018) night as he reigned down holy hell on former title challenger Leandro Higo.
What should've been Pico's moment turned into one of the most egregious late stoppages in recent memory in MMA. Referee Mark Smith should be ashamed of himself and should issue an immediate apology to Higo and his family.
I was watching this fight with a casual MMA fan. Even he said the fight should have been stopped four times.
As for the 22-year-old Pico, he notches his fourth straight win since losing his MMA debut. He has yet to have a pro fight go into the second round.