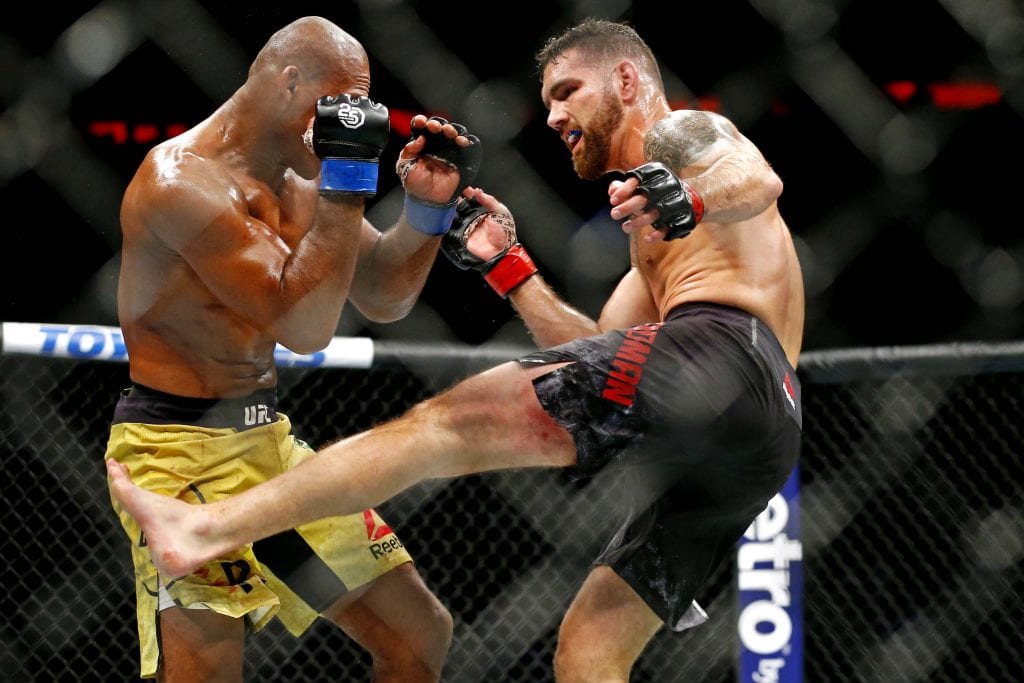 Chris Weidman Never Looked Better
There are no consolations in fighting and there are darn sure no second place prizes. That being said, Weidman never looked better in the Octagon than he did at UFC 230.
Weidman was winning the fight against Souza until he wasn't, just like his last four fights. This is no doubt going to be a tough one for Weidman to stomach. By all accounts, he was in the best shape of his life for this fight.
A proud New Yorker, Weidman wanted nothing more than to erase the memory of UFC 210. That was the last time Weidman competed in his home state.
Weidman's hands were fantastic last night. He utilized his jab as he has never before. There is no doubt Weidman can and will rebound from this setback. The real question is what division will he be competing in moving forward?