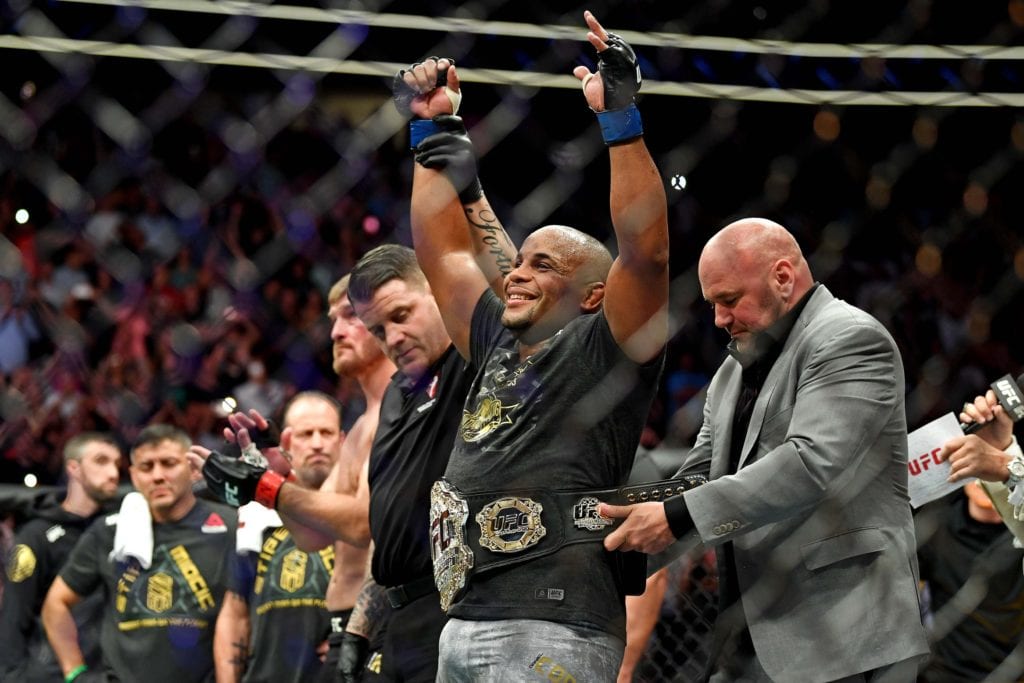 Daniel "DC" Cormier has been beating the odds his entire life, UFC 226 was no different.
The GOAT conversation in mixed martial arts can only really have a handful of hopefuls. There's of course Anderson Silva, Georges St-Pierre, Jon Jones, and now, Cormier all vying for that illustrious intangible title.
Leading up to International Fight Week, Miocic vs. Cormier was a near pick em' according to the fans. Vegas had the former heavyweight champ as a moderate favorite heading into the night at a -200. Picking fights is far from a perfect science.
If "DC" was not on your short list for MMA's GOAT prior to UFC 226, he darn sure better be now. Cormier improves to 21-1, the only blemish being a decision loss to proven cheat Jon Jones.
What more could you ask from the best to ever do it?
If his current body of work doesn't satisfy your criteria for greatest of all-time, then I'm not sure you have the mental affinity to have the GOAT conversation in the first place.
What's next for the new champ-champ? I think we all know.
If you enjoyed this story, please share it on social media!