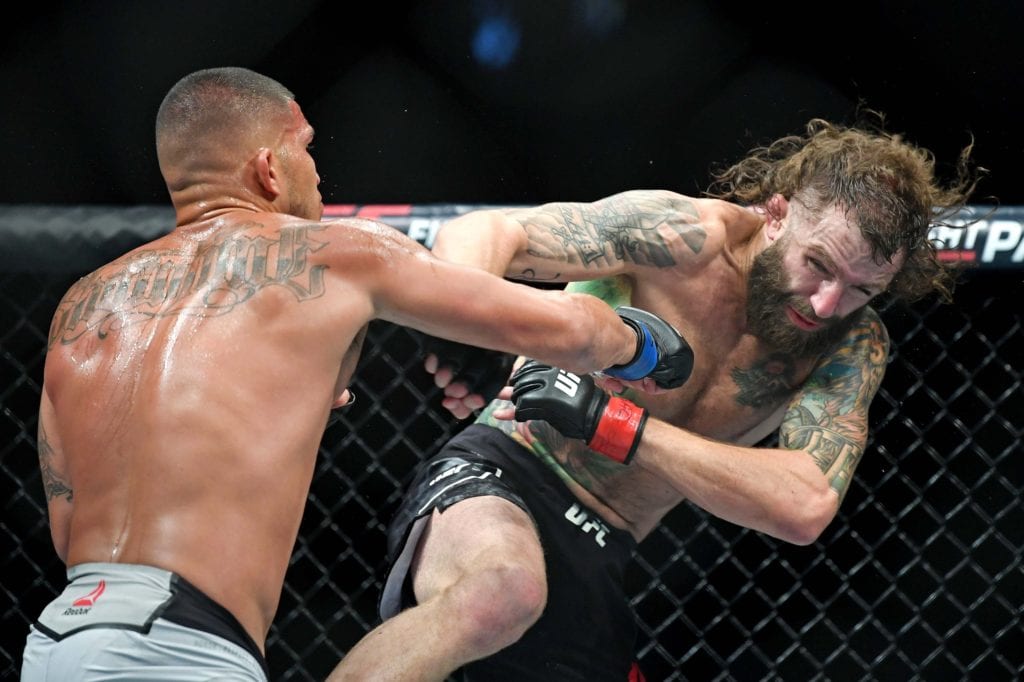 'Showtime' Is Back
Did anyone expect to see the "Showtime" of old at UFC 226?
I know I didn't, and it's a safe bet anyone outside of Roufusport didn't think so either. That's precisely why when Pettis secured the fight-ending triangle choke, I had a WEC flashback.
You'd be hard-pressed to find many fighters that have had a rougher three year stretch than the elder Pettis brother. Unforeseen setbacks, surgeries, and countless nagging injuries all played a part in bogging down the career of "Showtime."
According to Vegas, Pettis was a slight underdog heading into UFC 226, closing at a +165. Chiesa would miss weight by 1.5-pounds, adding to the daunting task that lied ahead for the Milwaukee native.
Pettis's performance at UFC 226 was not just stunning, it could prove to be the defining moment of the 31-year-old's career. If you enjoyed this story, please share it on social media!