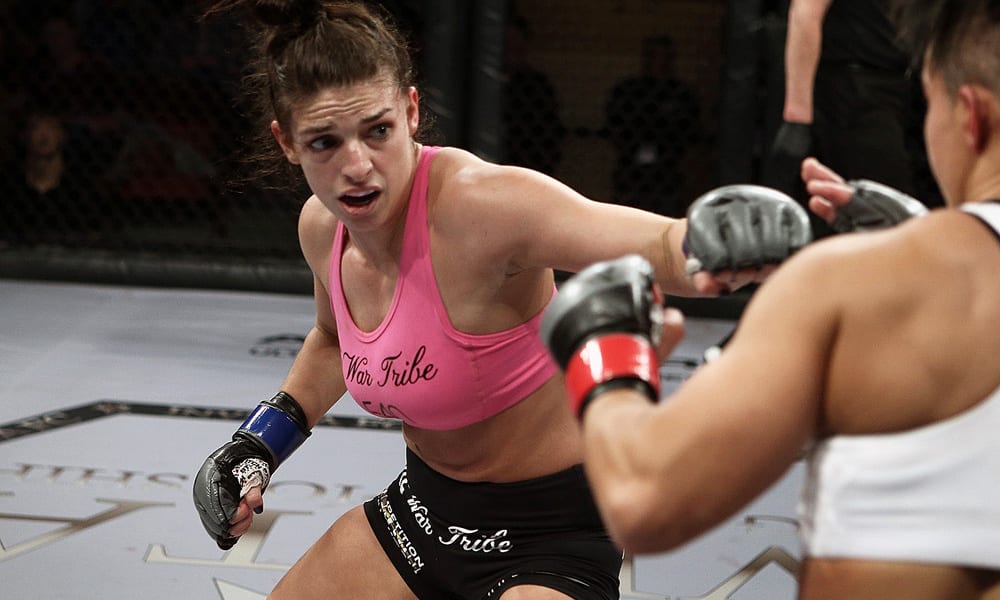 Mackenzie Dern For Angela Lee
This fighter-for-fighter swap would make a lot of sense for all parties involved and these two promotions (UFC & ONE Championship) have already demonstrated a willingness to trade high-level fighters.
There's no doubt Dern has a bright future ahead of her. At just 25 years old, she's one of the youngest female prospects on the roster. Dern's martial arts-centric style of fighting would serve well over in the Asian promotion. ONE Championship prides themselves as respectful of the martial arts above all.
For as talented and young as Dern is, Lee is even younger. The Canadian fighter is only 22 years old but she has already compiled an impressive record of 9-0. She's won all of those bouts under the ONE Championship banner, where she is currently champion.