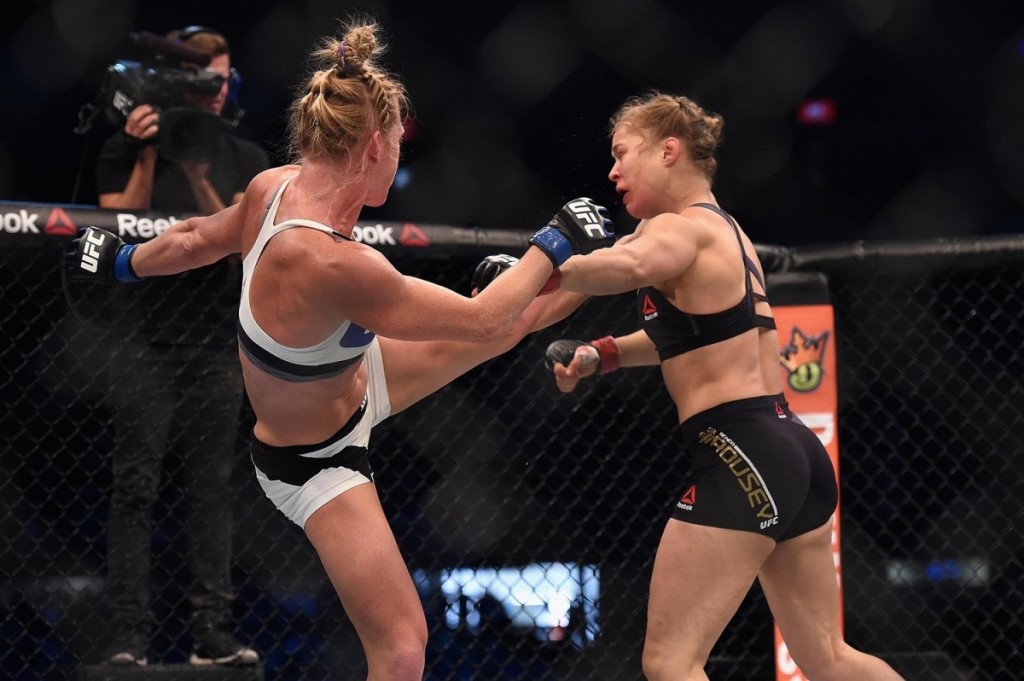 6) Holly Holm vs. Ronda Rousey II
Ronda Rousey was a force to be reckoned with when she met Holly Holm at UFC 193 last year, but Holm shocked the world and brutally knocked Rousey out in the second round to become the women's bantamweight champion. Since then, Holm has lost two straight and Rousey hasn't competed, although she'll return to challenge current champion Amanda Nunes at UFC 207.
If Rousey is successful against Nunes and Holm can get back to her winning ways, the narrative for a rematch is already alive and well, and I'm sure it's one Rousey would like to get back.