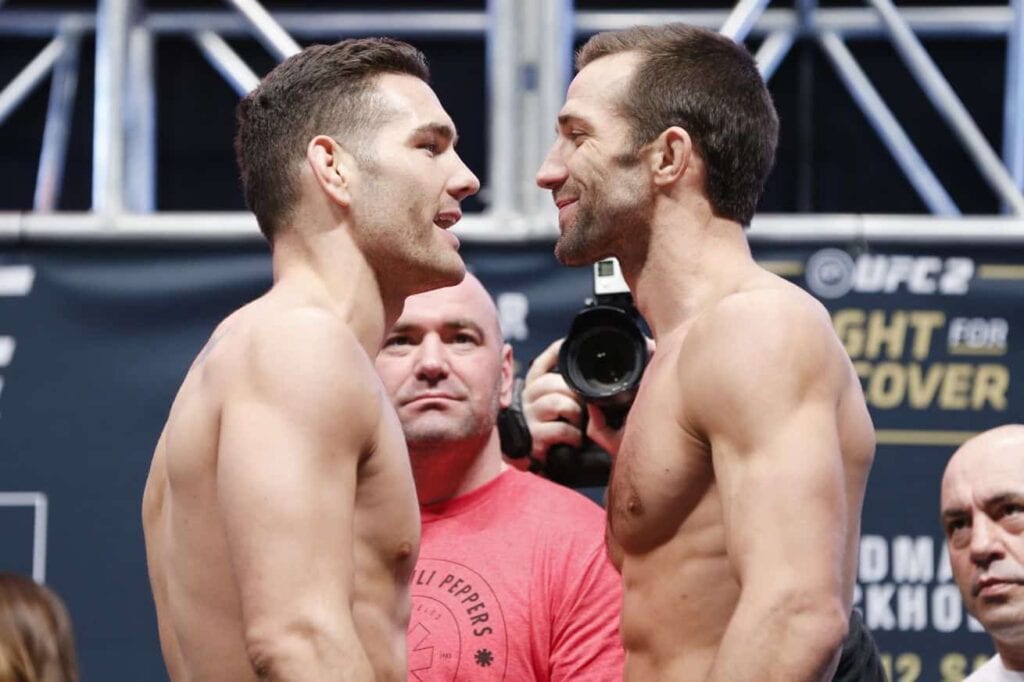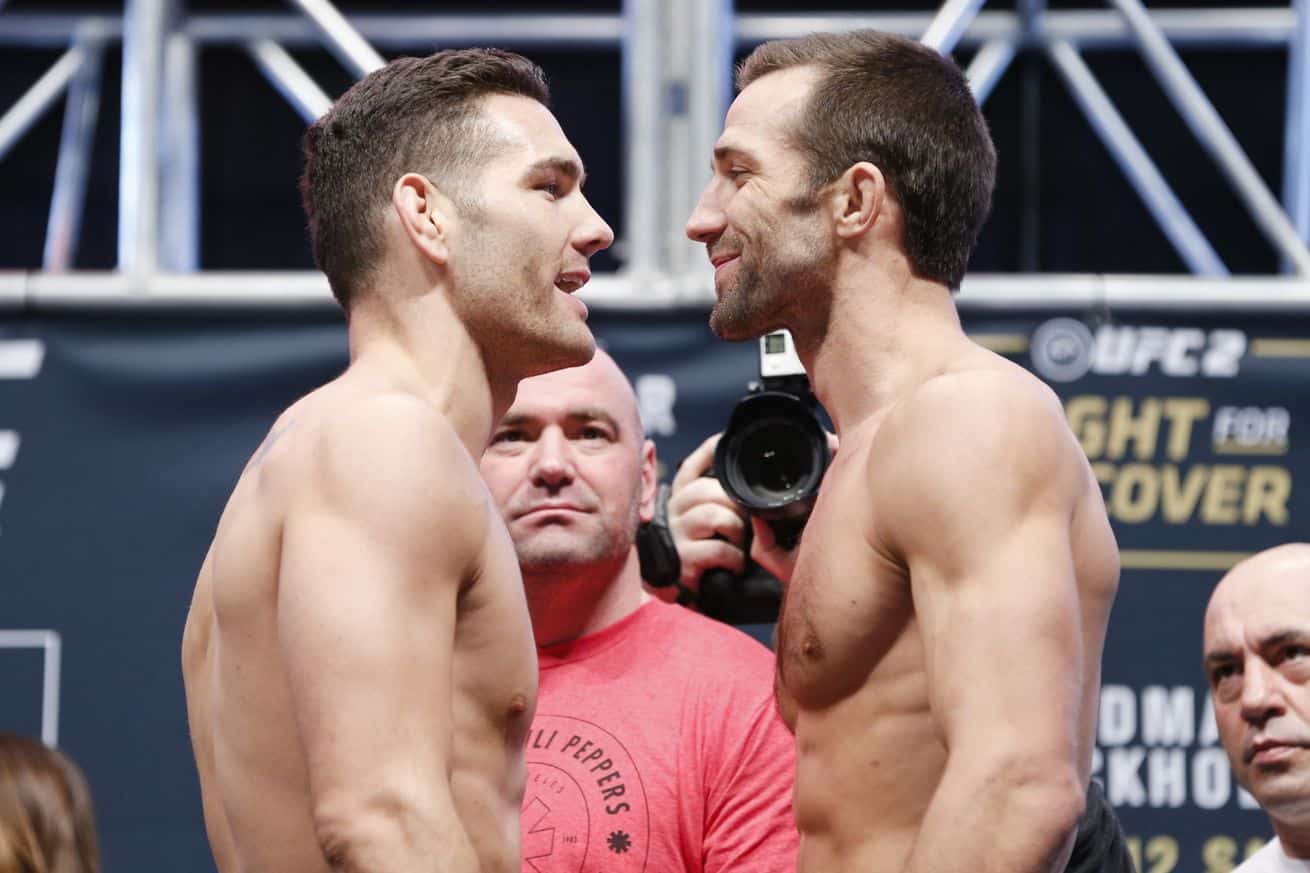 5) Luke Rockhold vs. Chris Weidman II
Chris Weidman and Luke Rockhold first met at UFC 194 with Weidman's then held middleweight title on the line. The fight was billed as a battle between two of the best middleweights in the world both in their primes, and it was fairly even until the middle rounds when Rockhold finished Weidman off of an ill-advised Weidman kick to steal the title.
Now, neither man holds the reigns to the 185-pound division, and in fact, both are coming off loses. With that being said, a rematch could make sense despite no title being on the line, especially since the two were scheduled to fight again at June 4's UFC 199 before a Weidman injury forced the fight to be scrapped.