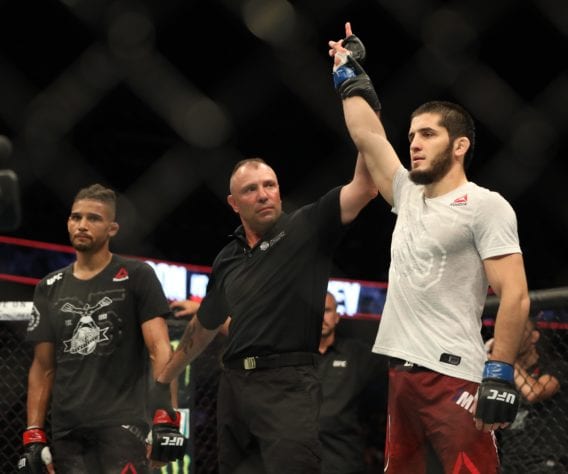 Islam Makhachev is the next Russian phenom:
There is a new Dagestani fighter on the lightweight scene.
Makhachev is still a bit of an unknown to the casual fan. But rest assured, the diehard fans have been hip to his game for some time.
At 26 years old, Makhachev is on the cusp cracking the top 15 in the lightweight division. His systematic beat down of Kajan Johnson netted him a first-round submission victory via armbar, improving the young fighter's win streak to four straight in the process.
Is there room for two elite Dagestani fighters competing in the UFC's 155-pound division? Time will tell.