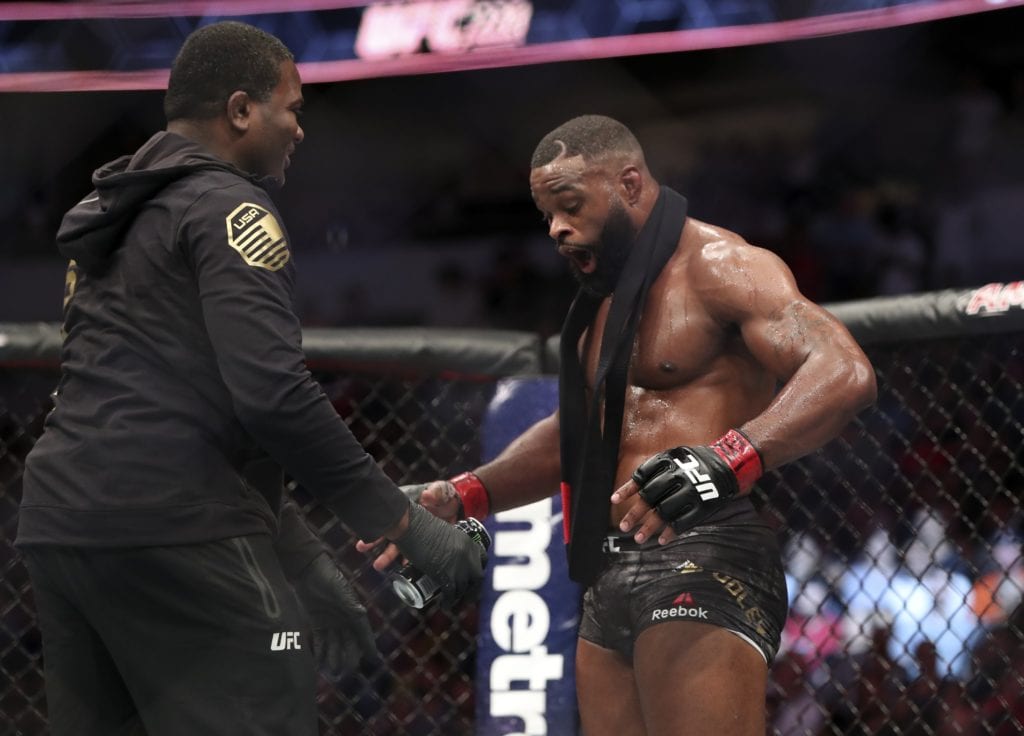 Tyron Woodley Is Underrated And Underappreciated
Reigning welterweight champion Tyron Woodley needed less than two rounds to defeat challenger Darren Till in the main event of UFC 228.
Woodley easily handled the taller Till, landing his patented pull back right hand several times on the chin of the Brit. But it was Woodley's submission skills that earned him a victory and his black belt in BJJ. So what's next for one of the longest reigning UFC champion?
A potential title fight with Colby Covington seems logical but does the UFC go that route? We have to wait and see.
In my opinion, Woodley is the most underrated and underappreciated champion the UFC has ever had. His fights might not always be exciting but he gets the job done. I'd like to see the "Chosen One" in a super fight against Georges St. Pierre next.
All in all, UFC 228 was an amazing card with an aciton-packed mix of results. Let us know what you think.