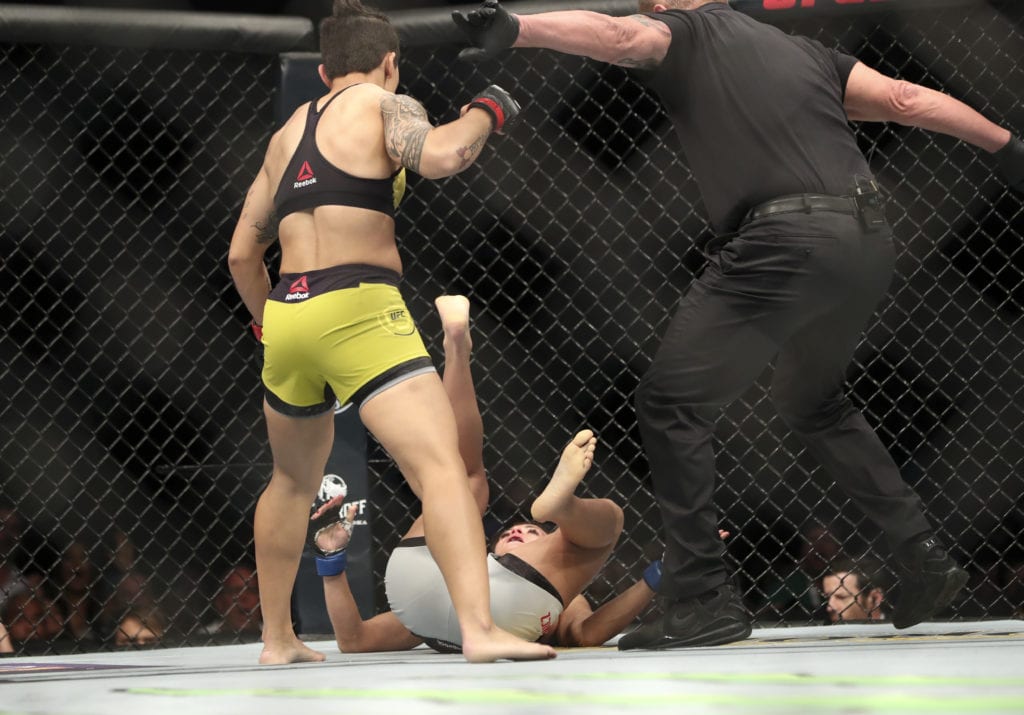 Jessica Andrade Has Frightening Power
Jessica Andrade steamrolled Karolina Kowalkiewicz in the UFC 228 co-main event, showing once again that she is the most powerful female in the 115-pound division.
Kowalkiewicz had brief moments but at the end of the day, it didn't matter. Andrade easily ran through her en route to a 1:58 KO. So what's next for "Bate Estaca"?
Since losing to then-champion Joanna Jędrzejczyk Andrade has rattled off three straight wins against top-tier competition. Andrade would love nothing more than to get another opportunity to fight for UFC gold.
This time, however, she would be fighting current champion Rose Namajunas for the title.
If a title shot isn't in the cards for Andrade, she should be in line for a number one contender type of fight.