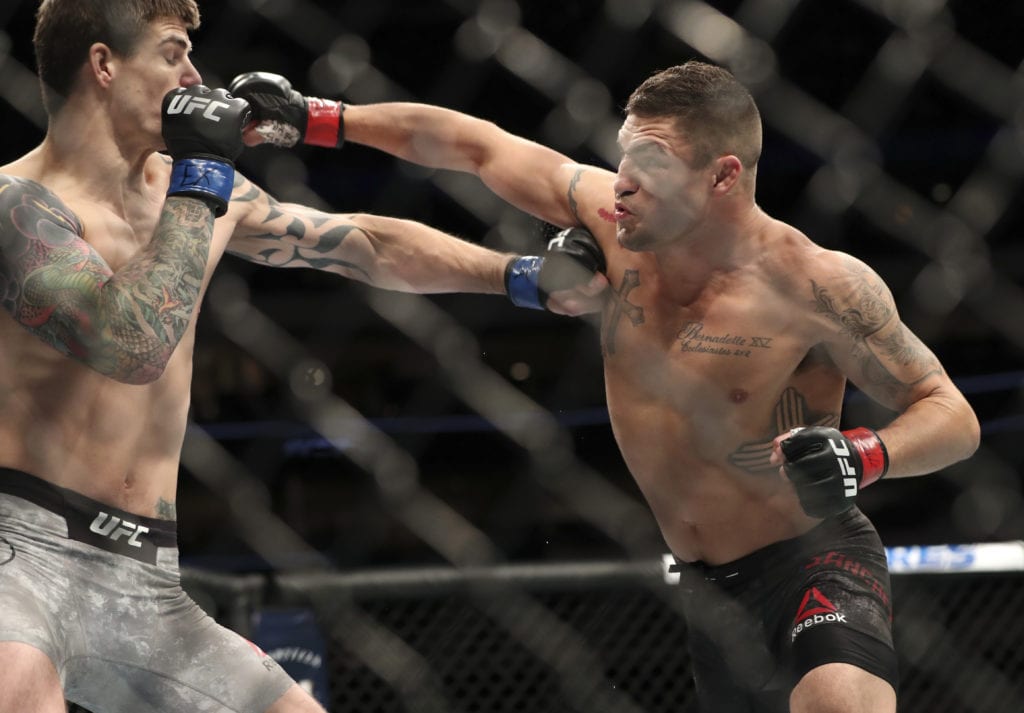 Diego Sanchez & Jim Miller Aren't Done Yet
36-year-old Sanchez snapped a two-fight losing streak at UFC 228 and 35-year old Miller entered the octagon on Saturday (Sept 8, 2018) night for the 30th time and scored the win. Both fighters turned back time a little by securing much-needed wins.
Prior to UFC 228, both Sanchez and Miller were hearing the retirement word quite often. "The Nightmare" may have snapped a two-fight skid at UFC 228 and staved off the dreaded "R" word for the time being but The Ultimate Fighter (TUF) season one winner isn't entertaining the idea of calling it quits anytime soon.
Miller has battled back from countless injuries and setbacks, and perhaps none more challenging than his battle with Lyme disease. The New Jersey native not only got back to his winning ways on Saturday night but in the process, he snapped a four-fight losing streak.
These war-torn vets won't be getting title shots anytime soon, but they'll continue to provide entertaining fights. Most likely these two veterans will continue to draw young, up-and-coming prospects and continue to be two of the most difficult litmus tests in the sport.