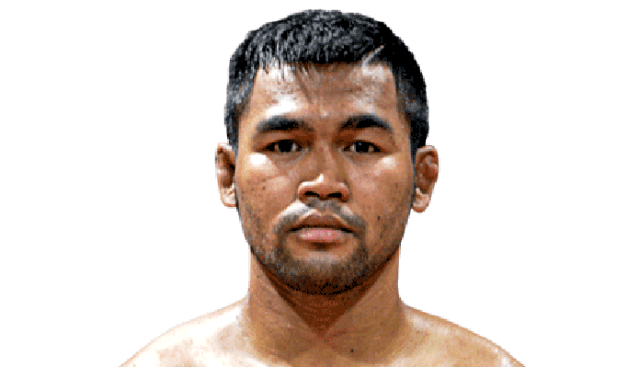 The Muay Thai skills of Rodlek PKSaenchaimuaythaigym will be tested like never before when he begins his journey with the world's largest martial arts organization, ONE Championship.
On 15 June at ONE: LEGENDARY QUEST, Rodlek will make his debut at the Baoshan Arena in Shanghai against Liam "Hitman" Harrison. Before stepping onto the biggest stage he will be performing in, he took a quick look back on how his martial arts career began.
"I was 10 years old when I first got into Muay Thai," Rodlek said.
"That time, I was in Samui, Surat Thani, and I remember I went to watch Muay Thai at a Temple Fair. I just wanted to watch the match only, but somehow I found myself fighting. That was my first fight, and I didn't have any Muay Thai skills at all. Obviously, I lost the fight."
The loss became a motivating factor for him to improve his skills in "The Art of Eight Limbs." Though he was able to redeem himself by putting in a lot of work and training hard, he felt that it was still not enough. Until he found a home in Jaotalaytong Gym.
"Since then, I started researching on Muay Thai training. My motivation at that time was just to be able to compete with the guy that beat me and get a win over him the next time," Rodlek said.
"I fought 20 times before I was able to compete with that guy again, and finally, I won. Almost two years later, I became a Muay Thai athlete in the Jaotalaytong Gym. A month after that, I started fighting and I was known then as 'Rodlek Jaotalaytong'. Since then, I've kept training harder every day, up until now, in order to improve my skills and compete for even more experience."

As he joins the stacked roster of ONE Super Series athletes, Rodlek has come a long way from competing in local village events. His first test with ONE Championship will come against an eight-time Muay Thai World Champion in Harrison using -4ounce gloves. This bout is another opportunity for the 29-year-old to raise his game to a higher level in his continuous pursuit for improvement.
"I know that ONE has many great and talented athletes, and for me, I know that I'm not the best or the most talented one, but I'm one of the toughest athletes and I know that my aggressive fighting style will impress ONE fans for sure," Rodlek said.
"Yes, it is totally different. Traditional Muay Thai gloves are bigger and more dangerous as compared to the 4oz. mixed martial arts gloves. Every time I train, I record it and study the tape after. I use that to be able to see what I need to improve on and work on my skills."
All of Rodlek's hard work and sacrifices are slowly paying off as he reaches a significant turning point in his career. He attributes his success and dedicates his upcoming match to two people whom he draws motivation and receives endless support from his parents.
"My motivation is always my parents, especially my father because he used to be a Muay Thai athlete as well," Rodlek concluded. "He taught me many things and always inspired me to be a good athlete."
If you enjoyed this story, please share it on social media!