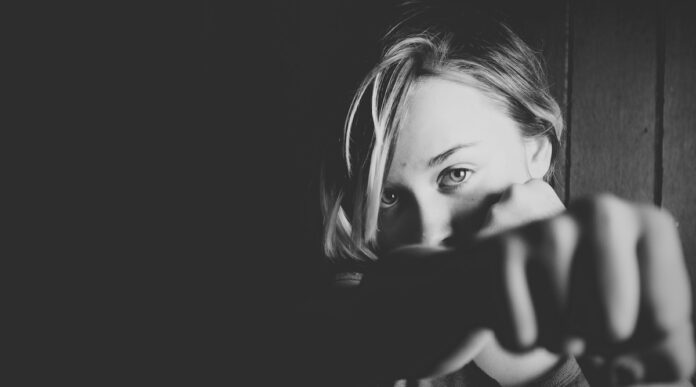 Even though women have been a big part of the MMA and the UFC for a long time, it's safe to say that most people still think that MMA is a male sport and women can't benefit from it. This, of course, is a mistake. Sure, participating in mixed martial arts can be dangerous and getting punched in the boob can hurt like nipple clamps, but this sport has a lot of good things to offer the fairer sex. Today we are going to talk about the main reasons young women and girls should consider MMA. Here's what they are.
Self-Defense Skills
Let's face it, this world is not very kind to women. We hear news about women being raped, beaten, or attacked almost every single day. This is a sad reality of our world and one of the ways women can protect themselves from monsters is by learning self-defense skills. MMA can provide them with that knowledge. They don't need to have a career in the UFC, but simply training with other female fighters will help them to defend themselves if need be.
It Teaches Them To Love Their Body
Self-defense is very important and potentially life-saving, but so is self-love. This skill is not easy to learn, but it can save a young woman's life in the long run. One of the best things about MMA is the fact that it teaches people to love their bodies. The training and proper diet can help any woman to be healthy and look damn good.
It Helps Women Build Confidence
It's safe to say that confidence is one of the most important things in life. People who don't have it, regardless of their talent and skills, are having a hard time succeeding in life. This is why a young woman should have a lot of confidence if she wants to achieve her dreams. However, believing in oneself is not a simple thing to do. Confidence is usually gained through hard work and victories. This is exactly what MMA can offer young women. The opportunity to work hard, fight, and win will make a female warrior of every woman.
These are the reasons so many young women are considering MMA as their sport. If you're one of those women and if you're still on the fence, this blog post might help you make a decision.