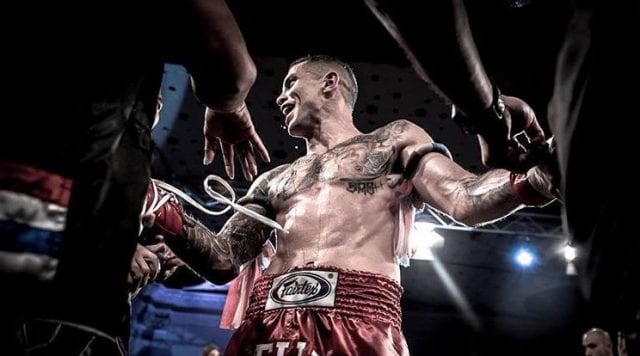 Luis Regis has always dreamed of this moment.
He's longed for the opportunity to showcase his skills on the world stage. But the 33-year-old Australian could never have imagined he would be performing in front of 16,000 screaming fans and millions of viewers worldwide in his ONE Championship debut.
Meeting Yodsanklai IWE Fairtex, regarded as one of the finest Muay Thai champions in the world, at ONE: DESTINY OF CHAMPIONS at Axiata Arena in Kuala Lumpur on Friday night, Regis admitted he had secured his "dream" bout.
"For sure, this will definitely be the biggest achievement of my career," Regis said.
"Especially when they gave me a six-fight contract. It's not just one fight, it's two years and it brings the fire back because it had been waning for so long.
"I'd been fighting in Australia for 12 years and the fire is burning again. I'm heaps pumped.
"I just want to show the world that Australia has great Muay Thai. We've had champions like John Wayne Parr, but I felt over the last couple of years it's been a bit slow, so I'm keen to get out there and show we can bang with the best in the world."
Living in Maroubra, on Sydney's east coast, Regis trains out of SRG Thai Boxing Gym in Alexandria. He also has a property at Bellingen, near Coffs Harbour, when he intends to build a "farm gym" close to the water, where he can continue his love affair with surfing.
But life for Regis hasn't always been in Sydney. Born in Brusque, Brazil, he moved to the Gold Coast when he was 19.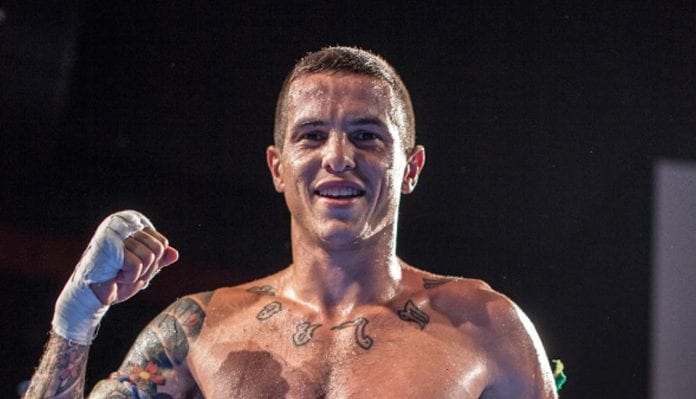 "I just came on my own and I ended up staying. I loved it," Regis said.
"I didn't have too much to go back to and I just loved the lifestyle here. I moved to Sydney and I got a bit of work, and even though I was making money washing cars, it was more money that I could make back home.
"I ended up meeting my future wife after six months. We ended up moving back to Brazil and we had a baby and after a year we came back to Australia and made our life here."
A decorated Muay Thai champion, Regis has toiled away in Australia for more than a decade, winning a host of belts. He was on the cusp of making the move to Thailand to compete professionally when the call came from ONE Championship.
But initially, Regis wasn't in a position to answer it.
"I was on holidays in Indonesia – I was on a surfing trip – and I came back to a phone call (from ONE Championship)," Regis said.
"They pretty much offered me the fight. The matchmaker said 'you've been No.1 in Australia for a few years now, ONE Championship is trying to get the best fighters from around the world, would you like to sign a six-fight contract and take this big bout (against Yodsanklai) straight away?'
"I was like 'yes, absolutely, I'm happy to take a big fight'.
"He said 'you'll be fighting Yodsanklai' and I said 'cool, I'll fight him, it will be the biggest fight of my career but I'm up for it'.
"I asked 'is it next year?' And he said 'no, it's in December ' and that was only five weeks away. So it came as a surprise. I didn't expect it all to happen that quickly.
"All I had to do was speak to my wife in regards to the kids, but I confirmed I would take the fight the next day. It's the kind of opportunity that you can't let go."
Regis immediately put plans to build a "farm gym" on hold and turned to his wife to care for his two children, aged 10 and 4, while he prepared for the bout against Yodsanklai.
"The only thing I had to worry about was family," Regis said.
"I usually spend two weeks in Sydney, one week on the coast, so I had to speak to my wife to see if she was going to be OK to do everything on her own for the next five weeks, which is happy to do."
If you enjoyed this story, please share it on social media!