ONE Championship is heading to the beautiful country known as "The Land Of The Rising Sun."
At a press conference this past August, ONE Championship head honcho Chatri Sityodtong announced the world's largest martial arts promotion would host its first live event in Tokyo, Japan in the first quarter of 2019.
The prominent ONE Championship cage will finally land in the Japanese capital on 31 March next year, and it is also scheduled to return later in the year on 11 October.
"Japan has a rich martial arts culture and history, and ONE Championship has been planning for a very long time to bring our authentic martial arts experience right here to the fans, deep in the heart of Asia," he stated.
"Our mission at ONE Championship is sacred, we want to unleash martial arts superheroes unto the world — world-class athletes who ignite passion and hope, and who help weave martial arts into the very fabric of human life. By sharing their stories with the world, ONE Championship aims to change the lives of many through the beauty of sport and discipline," the ONE Championship Chairman and CEO continued.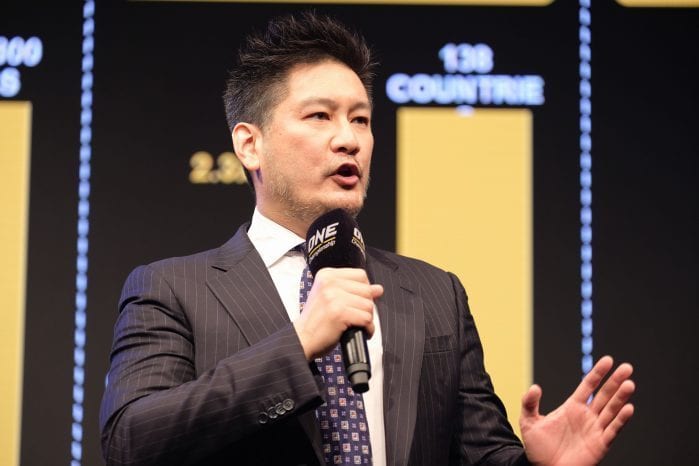 Several traditional forms of martial arts could trace its origins in Japan, but many people tend to forget that the country likewise served as one of the starting points of mixed martial arts.
Japan was once considered the apex of modern-day mixed martial arts, but it has largely fallen out of context over the past decade.
In the early 1990's, mixed martial arts was growing all over the world as several locations across the globe were beginning to lay the foundation.
With Brazil and the United States indoctrinating the beauty of style versus style in the west, the sport's old stomping ground in the eastern hemisphere was in Japan.
Japan has a strong history of mixed martial arts as the nation has given birth to heaps of legendary combat promotions such as Pancrase, Shooto, DREAM and PRIDE.
From fearless strikers to elite submission grapplers, it also provided the sport with a long list of extraordinary athletes with the likes of Caol Uno, Hayato Sakurai, Norifumi "Kid" Yamamoto, Takanori "Fireball Kid" Gomi and Kazushi Sakuraba.
However, the Japanese mixed martial arts scene drastically lost its luster with the fall of PRIDE and DREAM.
Japan is poised to reclaim its position among the top mixed martial arts countries in Asia and the world as ONE Championship plans to make its first venture into Japan in 2019.
A mixed martial arts organization that was established in Singapore seven years ago, ONE Championship is out to reestablish the country's former glory in the sport.
"Japan has been waiting for a top global martial arts organization for a long time to revive the scene. I'm going to make sure that ONE Championship's goal to redevelop Japan into a powerhouse is realized in 2019," Sityodtong stated.
ONE Championship has taken mixed martial arts in Asia into greater heights, broadcasting to over 1.7-billion potential viewers across 136 countries around the world.
Since its inaugural card in September 2011, it has staged over 80 live events and has visited 11 different countries, including the United Arab Emirates, China, Chinese Taipei, the Philippines, Myanmar and Cambodia.
In line with ONE Championship's strategy of developing local and homegrown mixed martial arts athletes, the promotion ventured and scouted talents in new markets like Thailand, Malaysia, Brunei, India and Vietnam as well as untapped areas of the Middle East, China and Russia.
To further cement its position as the frontrunner of mixed martial arts in Asia, ONE Championship seeks to set foot on Japanese soil.
"Japan has the right history of martial arts of Aikido, Kendo, Judo, Karate," Sityodtong claimed. "So we want to showcase the best martial arts in Japan. We want to do it in the bushido way, with honor, with respect, with humility. Not the way our Western counterparts do it. We want to show real Asian values, real Japanese values."
ONE Championship houses the best and brightest Japanese competitors as they form an integral part of the roster, with exciting combatants such as Koji Ando and Kotetsu Boku, as well as the legendary Shinya Aoki and former ONE Strawweight World Champion Yoshitaka Naito.
Also part of the ONE Championship locker room are Mei Yamaguchi, Hayato Suzuki, Riku Shibuya, Tetsuya Yamada, Yuki Kondo, Kazunori Yokota, Nobutatsu Suzuki and Masakazu Imanari.
One of the first steps towards making inroads in Japan was the establishment of a partnership with AbemaTV, a streaming service developed by media company CyberAgent and broadcaster TV Asahi.
The joint venture will cover more than 20 events of ONE Championship in 2018, as well as offer a reality television series called "Surrogacy Battles," which aims to discover and develop Japanese talent.
The promotion will also work closely with Dentsu, the country's largest advertising agency brand that will be responsible for assisting ONE Championship in its operations in the Japanese market.
According to Sityodtong, ONE Championship possesses the perfect blueprint in catapulting Japan back into the international mixed martial arts limelight.
"We have the right Japanese partners in Japan to succeed and make it even bigger than PRIDE was, and take martial arts back to the mainstream, where it belongs in Japan," he expressed.
If you enjoyed this story, please share it on social media!