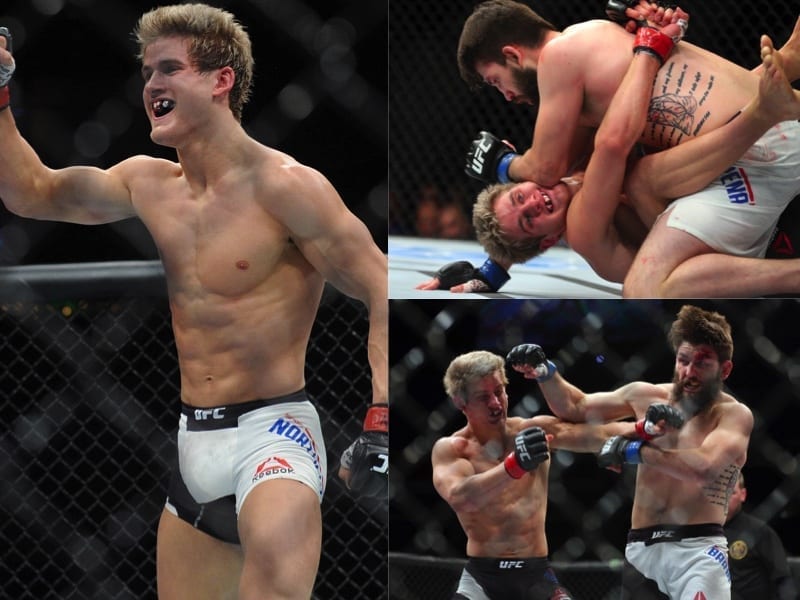 Sage Northcutt appears to have stopped by Gracie Barra Westchase in Texas this week to brush up on hi striking skills and go a few rounds in the sparring. By all accounts, it did not go too well. He had been training with Muay Thai champion Ilya Grad during the session, and laced up the gloves for a sparring scrap when his Dad intervened.
Here's Dan 'Hangman' Hooker with the story:

Northcutt's father has trained his son since a very early age, but is he actually hindering Sage's future in MMA with these antics? Northcutt is booked in to face Enrique Martin (???) at UFC 200, but with training sessions being cut short by Daddy, could he be in for another upset loss?