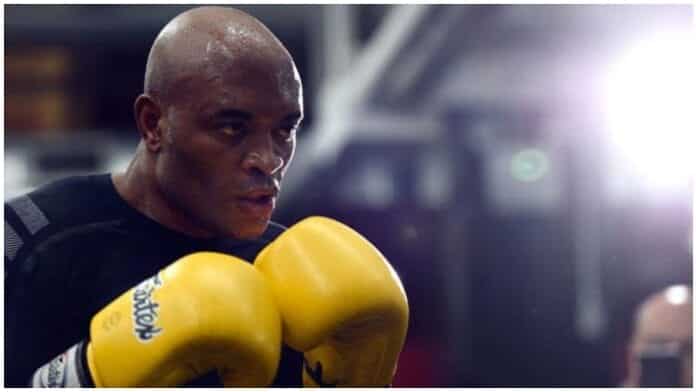 Since MMA is a relatively new sport, the Ultimate Fighting Championship is one of the strongest organizations that bring fighters together and organize matches. The first fight within this competition was organized back in 1993 in Denver, USA. However, the expansion of this sport began in 2001, when Dana White took the lead. Today, we have more than 500 accredited events around the globe, but the boxing and mixed martial arts masters have some other passions too. In fact, we bring you the most popular UFC fighters who love gambling and spend some quality time at online casinos. We will also talk about boxing champions who gamble, so please continue reading to learn more.
Anderson Silva
Nicknamed "Spider", Anderson Silva is a prominent MMA fighter and one of the best in history. Along with his powerful punching skills, Silva is a gambling aficionado too. On every possible occasion, Anderson visits a nearby casino to place bets on different games. He is also able to play in casinos with lower stakes because it is profitable. And in Casino Classic you can try yourself in this role, you may also be lucky to become a successful player.
Moreover, he is also a fan of sportsbooks. His social networking is often focused on the promotion of different betting websites. Even though it was a common thing at the beginning of Silva's career, he still uses social media accounts to bring fans closer to a new site.
Conor McGregor
Known for his insolent behavior and performance with which he tries to intimidate opponents, he has succeeded so far, which can also be seen in his bank account. His displayed boxing skills brought him piles of millions of cash.
His life story is like a movie, in which the main character from humble beginnings on the brink of poverty, became a successful man who enjoys an endless amount of money. Before becoming a successful fighter, a master of combined martial arts, he worked as a plumber in Dublin.
Connor and his family now enjoy a luxurious life, away from the bathrooms, and are not afraid of showing it. His social media profile is full of photos of him and his family enjoying luxury on yachts, with designer clothes and gold watches. Photos can best show how a famous MMA boxer spends his hard-earned millions.
He organizes all his after-match parties in Wynn Vegas. He also makes money on his digital successes, from themed online slots, online gaming applications to various training programs. Such is The Mac Life's media platform which, in addition to news from his professional world, also offers various motivating content, sports and health advice, and presents himself.
Ricco Rodriguez
Even though not many people actually saw Ricco placing wagers every now and then, rumor has it that Rodriguez earned serious cash this way. As a matter of fact, he was so sure that the next heavyweight UFC belt will be his so that he put a wager on himself. It was a big win in both ways – Ricco turned champion and took $400 thousand after beating up his opponent.
Floyd Mayweather Jr
It may seem strange that Floyd Mayweather Jr is on this list, but here everything is clear. Earlier, Floyd said that he is engaged in MMA and often thinks about the transition from boxing. That is why, perhaps, he will soon become one of the MMA fighters.
After the Houston Rockets were declassified by the Golden State Warriors, 115-80, on Saturday night, in the third game of the finals of the Western Conference of the NBA League, Floyd had an additional reason to celebrate. Although he earned over $180 million only a few weeks ago, after the victory over Pacquiao, it is obvious that Mayweather loves to gamble for more.
He made $800,000 in one casino, only to continue at the same pace two days ago. Consistent with his nickname "Money", Floyd definitely likes to keep up. Known as a passionate gambler and a man who very often cashes his wagers out, this time he collected $200,000. He is also capable of playing casinos at lower stakes. If that's your cup of tea too, read a 5 dollar deposit casino review to find your options.
Now, about the winning streak. He called his ticket "Splash for the Cash". Thus lucidly linking the nicknames of the main players of Golden State, Stephen "Steph" Curry and Clay Thompson, with the gamble winnings he planned to collect. By the way, the Golden State duo was called "The Splash Brothers" because of their incredibly precise shots.
Two years ago, Floyd was in the public spotlight, when he scored a big win of $11.200.000 in one of Las Vegas Casinos. A sum of $5.3 were his net earnings. The scenario is almost identical to this one from two days ago. It was also an NBA playoff game when the Miami Heat and the Indiana Pacers played. Floyd then put the bet of $5.9 million on the victory of the team from Miami and, of course, he scored.
Conclusion
The list of fighters who gamble on outcomes of their fights starts and ends with the "Money", but there are more or less known boxers who casinos prefer too. While placing a bet on casino games or World Poker Tour events, they invest a lot of their hard-earned cash. On the other side, online gambling can bring them even bigger prizes than MMA, especially when betting on poker or themed slots.