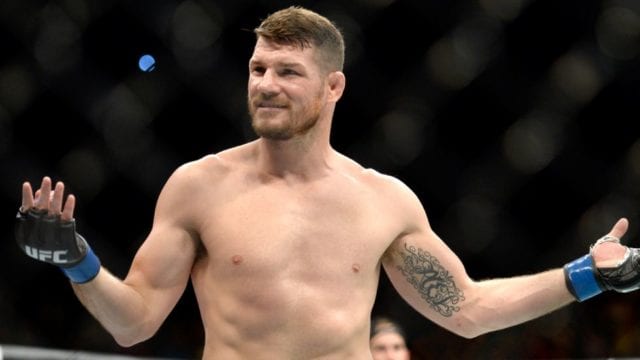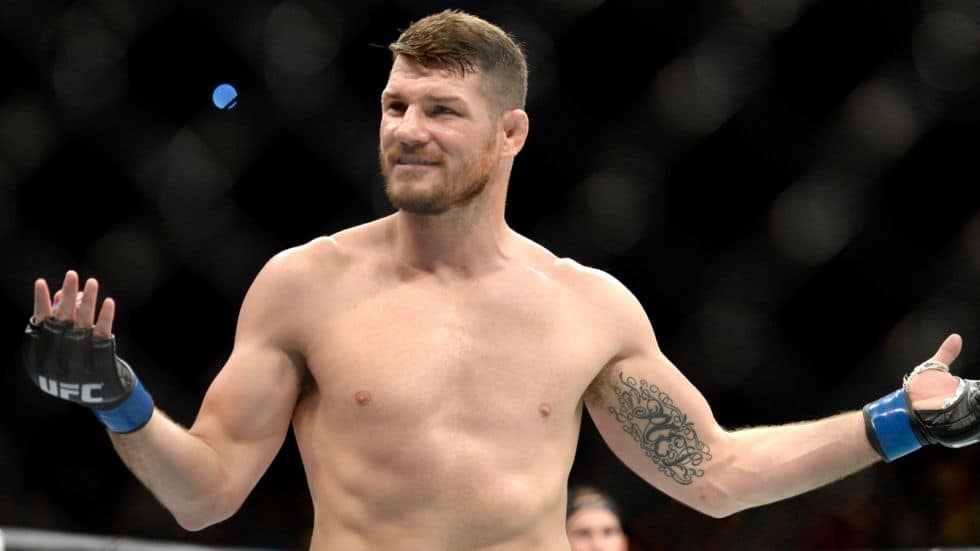 Michael Bisping makes an interesting claim about the potential boxing showdown between UFC lightweight champion Khabib Nurmagomedov and Floyd Mayweather. It seems like each day there is a little more traction for making this fight a reality.
Much of that is due to the boxing legend keeping it in the headlines.
Potential Fight
Although the UFC would have to sign off on it, the early betting odds have already been released. Now, fighters are giving their take on this fight and that now includes the UFC analyst and former middleweight champion.
Bisping's Claim
Bisping recently talked about it on his Believe You Me podcast. According to him, he doesn't think that Mayweather wouldn't be able to stop Khabib like he did Conor McGregor last August.
"I swear to God, Khabib would go the distance with Mayweather," opined Bisping (H/T to MMAFighting). "He'd go the distance with Mayweather. I'm not saying Khabib is a better boxer than McGregor, he's not a better striker, he's not as elusive, he's not as slick – but he's got a f**king chin and he's got cardio for days.

"And Mayweather, at his age, he was never a knockout guy even though he did have some knockouts. He knocked out England's very own Ricky Hatton in devastating fashion, but I don't see it."
Reality Of It
The former UFC champ also brought up how this fight really comes down to cardio and how long the fight lasts rather than striking skills.
"He couldn't put McGregor down and that's what Khabib's saying – you couldn't put McGregor down, I put McGregor down – but he put McGregor down through fatigue and that was his game plan. McGregor was very, very tired and he started eating shots, and in the end he couldn't even fight back because he was so exhausted and kind of beat up, so the referee stepped in."
Cardio Not An Issue
Bisping doesn't see Khabib getting tired in a boxing bout and it would go all 12 rounds.
"That wouldn't happen against Khabib. Mayweather would probably embarrass him and light him up and pick him apart all night long, but Khabib would probably go 12 rounds. Conor wasn't far away from going 12 rounds."
Money
Money drives the world right? Well, if that's the case then there is a lot of it to be made if this bout should happen.
"Mayweather isn't bothered. . . Khabib, on the flip side, is like, 'I kind of fancy that,' because he's a fighter, he's a tough motherf**ker," concluded Bisping. "And he's not particularly motivated by the money but everybody's motivated a little bit by potentially $40-$50 million."
No Confusion
Although it would be big money, Khabib is not the huge pay-per-view draw that McGregor is. Therefore, a fight involving Khabib wouldn't get a massive PPV buyrate.
"It wouldn't be a McGregor-type payday, it wouldn't do those type of numbers, but it's still gonna be a big payday. As of right now, both guys have said they want to do it. That's the biggest thing."