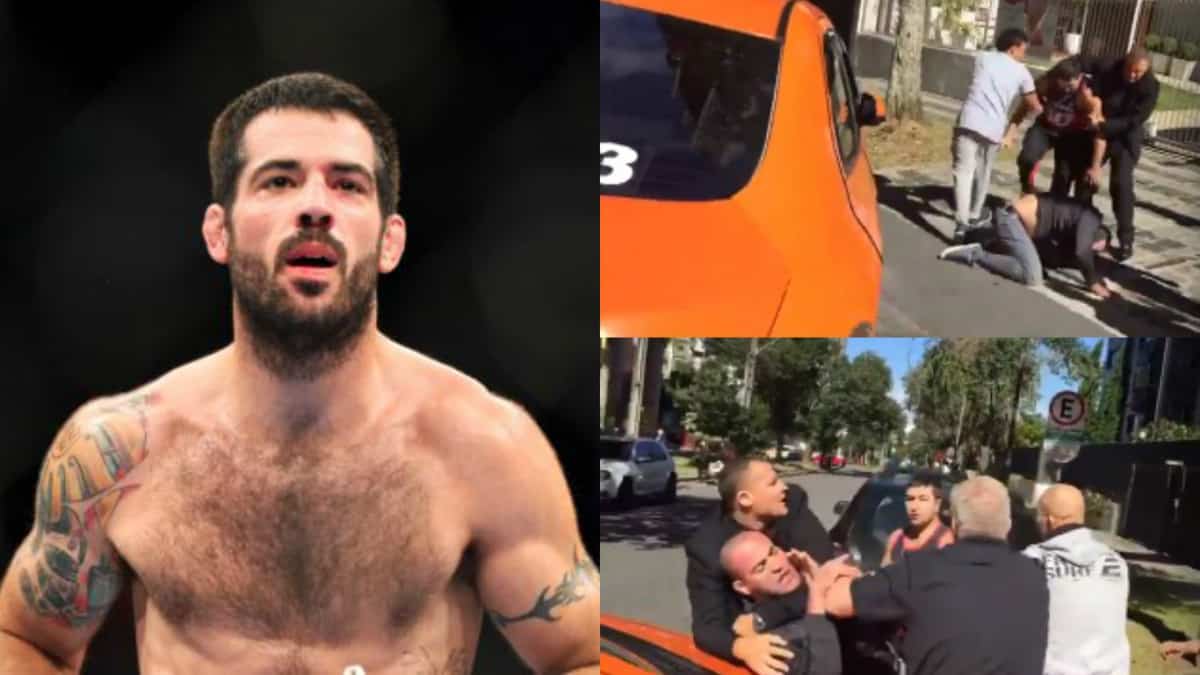 Matt Brown's former BJJ coach Rodrigo Botti really stirred the pot in the fighter's personal life by accusing him of an assault during a business meeting. Brown vehemently denied the charges, and was never brought up on any of the allegations to this date. So then the news broke late last night that Botti had assaulted Brown in Brazil, making his trip for UFC 198 perhaps the most troublesome of his entire career.
Brown's team mate caught up to Botti and gave him a few punches and soccer kicks while a UFC official who was present tried to calm the situation.
Alleged Matt Brown attacker Rodrigo Botti gets beat up in Brazil. Botti is MB's BJJ coach who accused him of assault pic.twitter.com/UXUg1a9zvP

— caposa (@GrabakaHitman) 15 May 2016

So a crazy weekend has finally wound down for Matt Brown, who put out the following post thanking Demian Maia for his BJJ lesson, and confirming he made it back to the states in one piece:
If you enjoyed this story, please share it on social media!