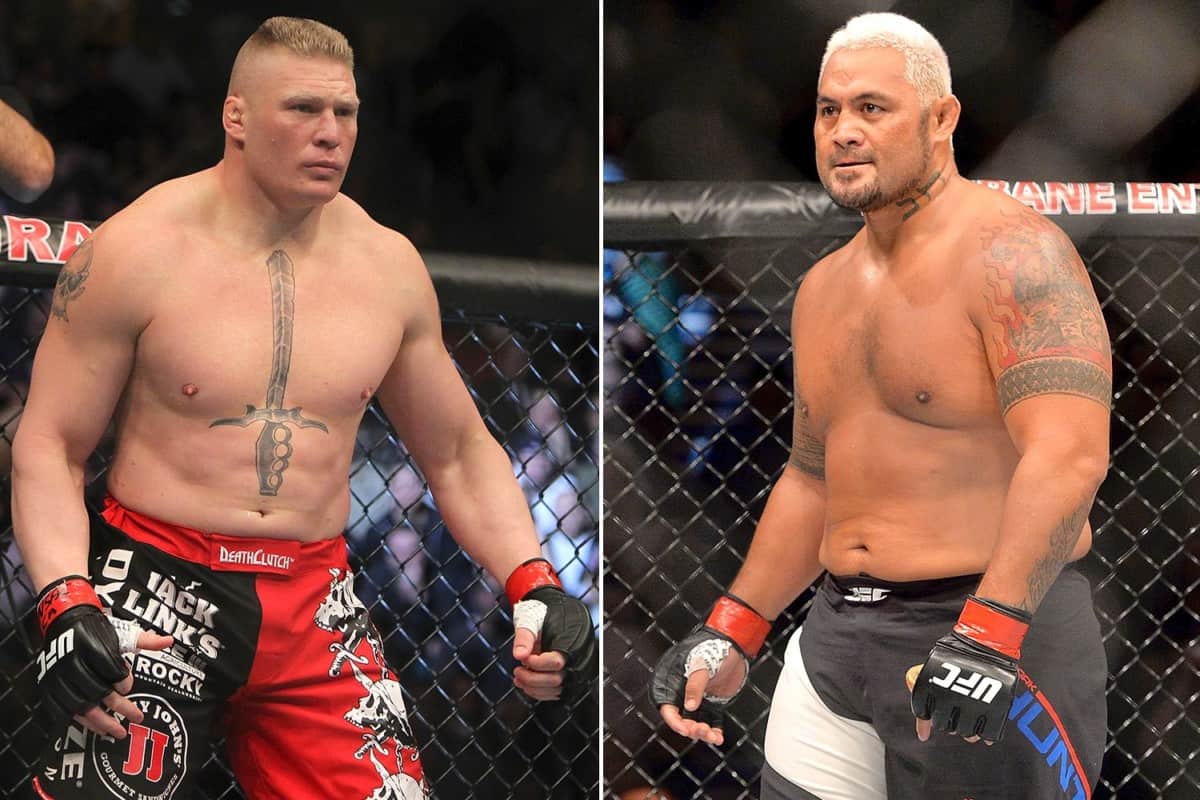 Mark Hunt, not exactly a big trash talker, told MarkHunt.tv that he has big plans for Brock Lesnar, and they don't include dinner.
"When I was asked a few weeks ago to stay ready for July, I was very pumped man. I had no idea it would be Brock, but like everything it doesn't matter who I fight they are going to get it good and proper when I step inside the cage."
"I'm just going to prepare as best as I can. My mind is built for this sh*t, throw me into the maelstrom of battle and 9 out of 10 times I walk away".
I deal with a wrestler like I deal with every other fighter," he said. "I punch them in the mouth".
"I already said they better be testing him, but in the end it doesn't even matter. It's time for 'punch face', a game I have been playing for many years"
"I'll knock his face off. I knock his mouth off and then his lips fly off."
"If he has an itch to scratch I will scratch it for him," Hunt said. "I ain't no part time fighter. He thinks this is a game where he can come back and forth.
"I will send this pretender back so he can play house with the other part timers. This realm is for the real fighters, not these damn pretenders."
"Don't confuse wrestling with real fighting. I'm going to give it to him"

Uh oh, it seems Brock has poked the bear, and now it's 'punch face' time for the pro wrestling crossover.