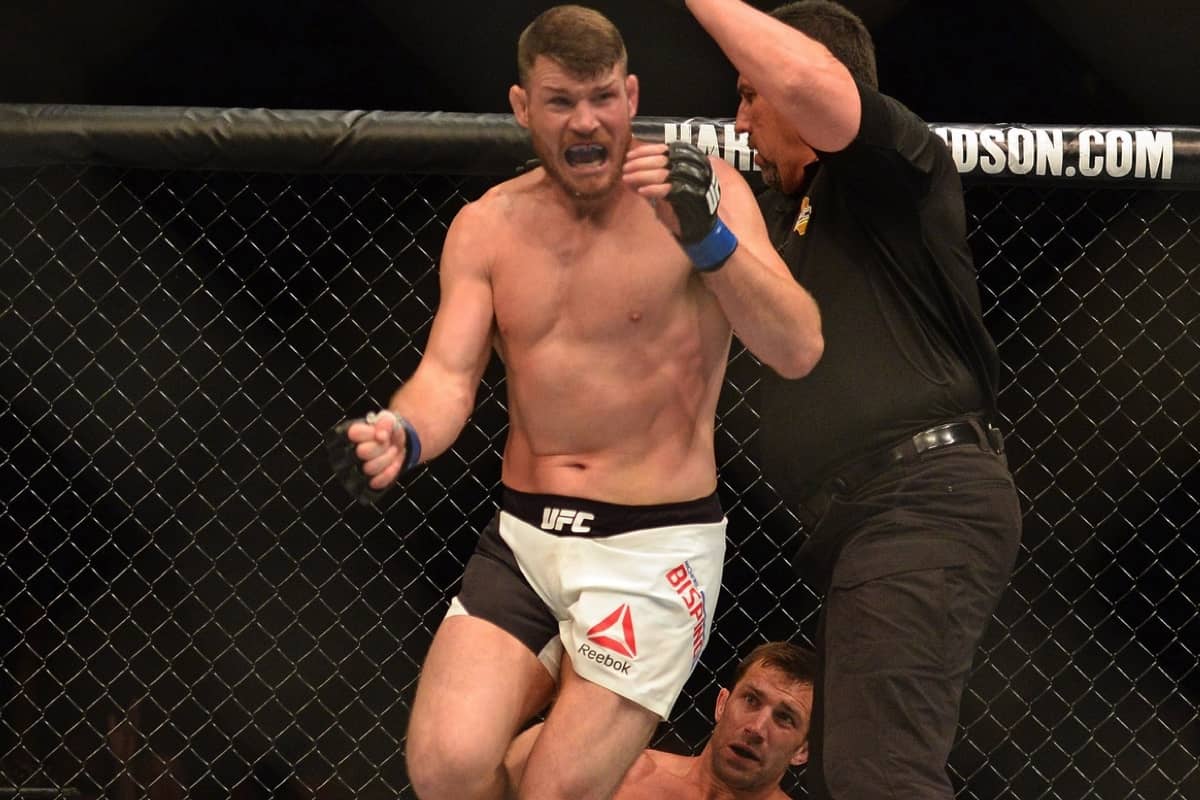 4. Michael Bisping vs. Luke Rockhold
Michael 'The Count' Bisping has been in the UFC for over a decade. He's finally realized his lifelong dream of being a UFC champion, and he did it in spectacular fashion.
Bisping suffered a second-round submission loss to Luke Rockhold in 2014, and then embarked on an impressive three-fight win streak before jumping in against then-champion Luke Rockhold on short notice for an injured Chris Weidman. The win streak included a unanimous decision win over former middleweight champ Anderson 'The Spider' Silva in Bisping's home country of England.
Leading up to the bout, Bisping and Rockhold engaged in a war of words in which Bisping claimed it was his 'destiny' to become champion while Rockhold seemed to be writing 'The Count' off early by telling the Brit that the rematch would be his 'Swan Song'.
All talk would go out the window come fight night in California, however, as the roof of The Forum arena nearly came off after Bisping caught Rockhold off guard with a left hook that left the AKA team member sitting on the floor in shock of what just transpired.
Bisping would go on to successfully defend his title, against a man who has captured the No. 3 spot on our list…