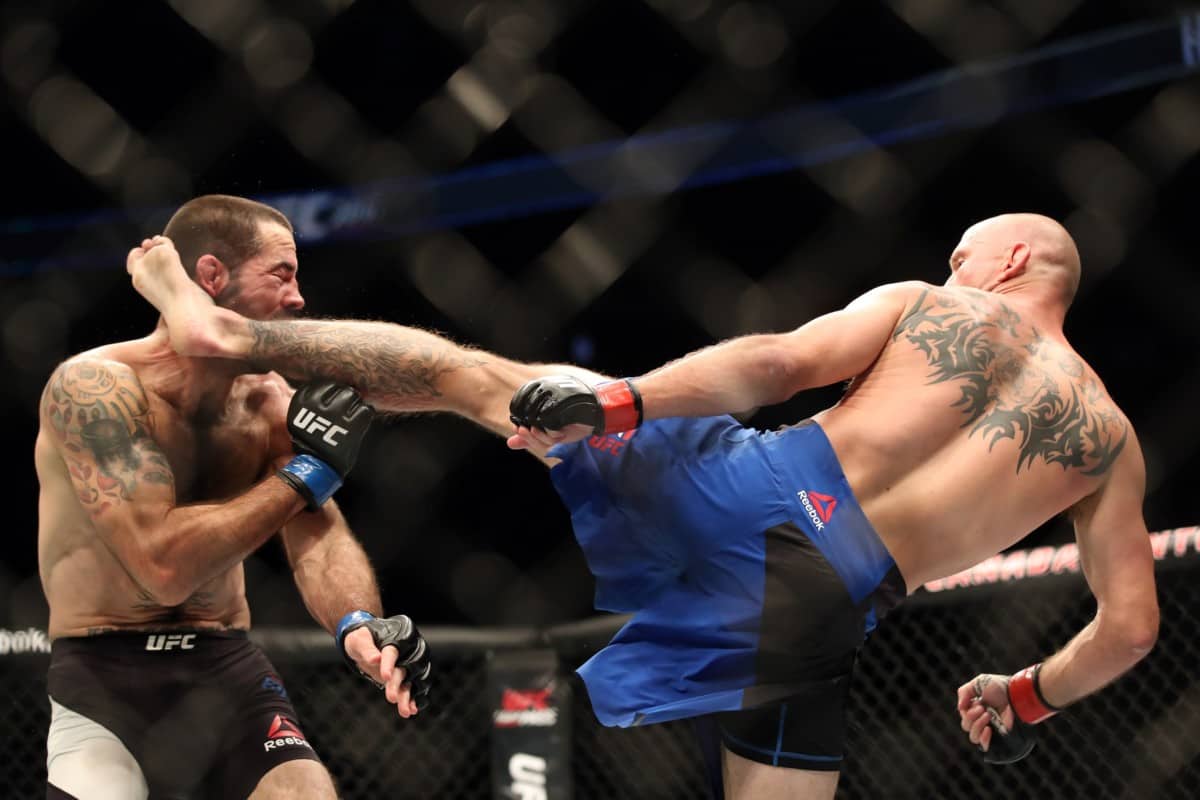 6. Donald 'Cowboy' Cerrond vs. Matt Brown
Since making the jump up to 170 pounds, Donald 'Cowboy' Cerrone has looked great inside the Octagon, and he continued his winning ways when he took on 'The Immortal' Matt Brown.
Cerrone came into the bout riding a three-fight win streak in the welterweight division, finishing all of his contests in spectacular fashion utilizing his skills both standing and on the ground. Brown, however, had been struggling as of late, coming off of a first-round TKO loss to Jake Ellenberger that marked his second straight defeat.
The contest proved to be a rather competitive one, as both men shined in their respective moments and had one another in trouble throughout the course of the bout. Despite the bad blood leading up to the fight, the men hugged it out to start off the third and final round.
Just 34 seconds into the round, however, 'Cowboy' would land a hellacious round house kick to Brown's head, sending him to the canvas with a hard thud and out for the count. Cerrone would increase his win streak to four fights and throw his name into the hat for possible title contention in the near future.