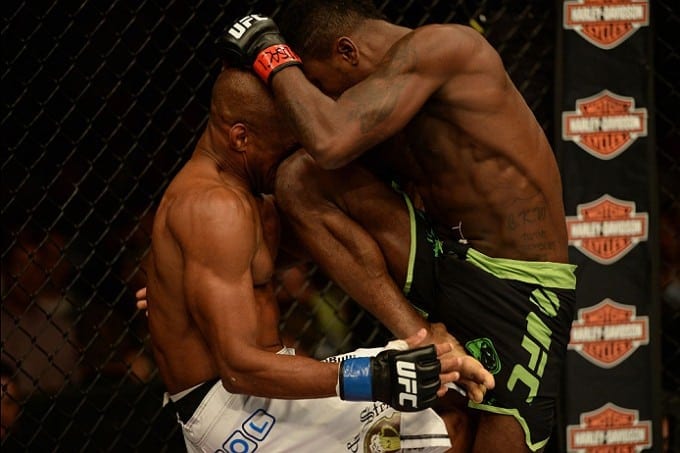 1. Chris Beal vs. Patrick Williams – UFC 172
Bantamweight Chris Beal took on Patrick Williams back at UFC 172 in 2014, and his performance in this bout will undoubtedly be remembered forever.
In the second round of the fight with Williams backed up near the fence, Beal would back up in order to create space before leaping through the air with brutal intentions.
A flying knee in the truest sense, Beal would land right on the chin of his opponent, sending a motionless Williams crashing to the mat.
Earning a well-deserved "Performance of the Night" bonus, Beal also earned himself the honor of best flying knee knockout in UFC history, at least in our opinion.
What do you think? Did we miss any of your favorites?