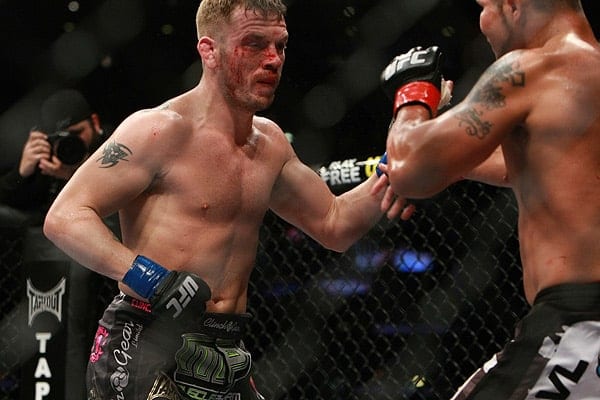 2. Spencer Fisher vs. Matt Wiman – UFC 60
Now semi-retired, Spencer Fisher took on Matt Wiman back at UFC 60 in May 2006.
After the first round, Fisher came out in the second throwing combinations, and eventually tagged Wiman with a punch to which Wiman shrugged off as if he had felt nothing.
With Wiman calling on for more, Fischer unleashed a lethal flying knee that landed right on the bloodied face of his opponent. Wiman's legs gave out immediately as he crumbled to the canvas.
When discussing flying knees it's near impossible not to mention the handy work of Fisher and many may have put his knockout atop this list.
However, there's one more in particular you may have forgotten about…