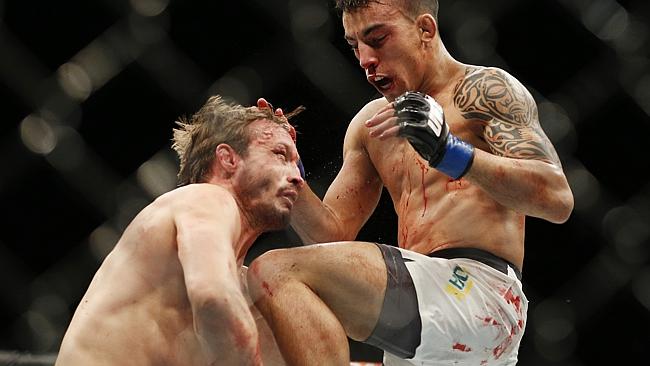 5. Thomas Almeida vs. Brad Pickett – UFC 189
As one of the most notable prospects in not only the bantamweight division, but in the UFC period, undefeated 24 year old Brazilian Thomas Almeida had a tough test in front of him at July 11's UFC 189.
Looking to establish himself as a true contender, Almeida was set to square off with powerful veteran Brad "One Punch" Pickett on the main card.
After getting dropped multiple times and bloodied in the opening frame, it seemed as if it was going to be a long, long night for the young knockout artist.
Well, it turned out to be the exact opposite.
Almeida recovered quickly, and came out firing in the second round. Less than a minute in, the Brazilian would land an absolutely brutal flying knee right on the chin of "One Punch".

Pickett was out cold on impact, and Almeida would earn a "Performance of the Night" bonus for one of the best flying knee knockouts we've ever seen.