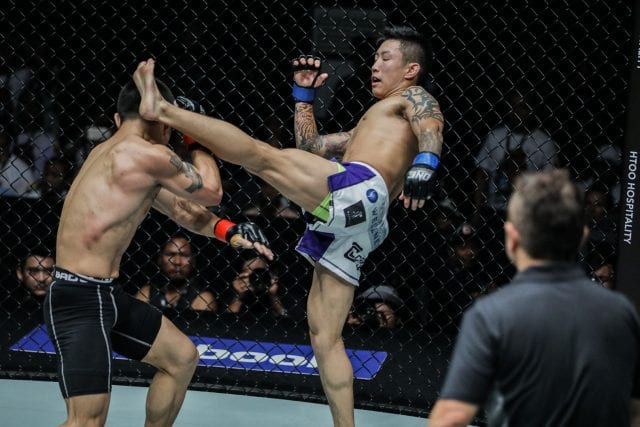 There are few athletes in the world like Kevin "Oldboy" Chung. And he wants to change all that.
He wants the world to stand up and take notice.
So when he steps into Axiata Arena to meet Japan's Daichi Takenaka at ONE: DESTINY OF CHAMPIONS in Kuala Lumpur, Malaysia, on 7 December, he aims to make his people proud and inspire them to achieve great things in the cage, too.
He is eager to use his position on the global stage for martial arts to encourage more people like him to follow in his footsteps.
"There have been plenty of Korean fighters in promotions, but in my area, there aren't any Asian-American fighters with the exception of Aung La N Sang and myself," Chung said.
"I'm not just talking about the guys that did one or two amateur fights and went back to their regular jobs. I mean guys that make a career out of this."
Chung was born in the United States after his parents moved from South Korea in pursuit of a better life.
Though the family was thousands of miles from their home country, they made sure Kevin stayed well connected to his roots as a child.  
"My parents made me go to a Korean school at church," Chung said.
"We learned how to speak, learned the alphabet, and the culture. At the time, obviously, I didn't want to go, but I'm happy I did."
But his ethnicity caused him a few problems as he was growing up in Centreville, Virginia, USA.
"I'm an American, but I'm also Korean," Chung explained.
"That caused a lot of conflict when I was growing up – half the fights I got into, or a good amount."
Chung's struggles were amplified because he did not feel a strong sense of belonging as either a Korean or an American.
Although Chung is now proud of his heritage from both sides of the Pacific, when he was younger, he did not have such a strong sense of identity or belonging.
"I can go to a city in America, and I'm just some random Asian dude. I'm not considered an American," Chung said.
"Or I can go to Korea, and I tell people I was born and grew up in Washington, D.C., they may not see me as a true Korean national."
While he struggled to fit in, it was a different story when it came to sports.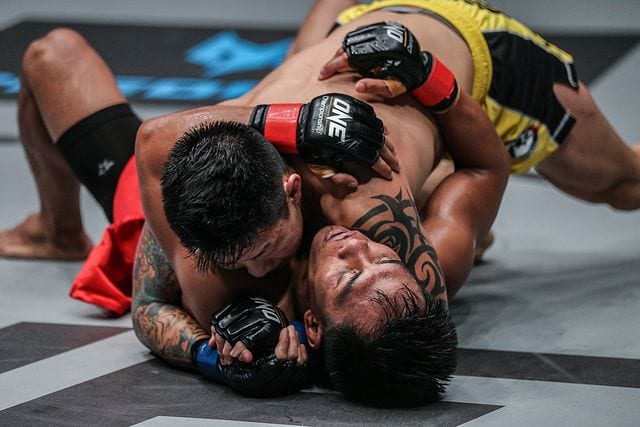 Chung was active throughout his childhood and wrestled in high school.
He credits his father, a successful real estate agent, for the work ethic he took with him onto the mats.
Chung's grappling experience turned out to be a gateway to mixed martial arts.
A teacher who visited the wrestling room during practices took a liking to Chung, and he became something of a father-figure to the young Korean-American.
In fact, he later introduced Chung to Leo Dalla, who became his Brazilian Jiu-Jitsu coach.
Chung found solace on the mats when he began submission grappling at the age of 15. It was there he finally found a collective of like-minded souls.  
"No matter how much money you made, or your race, people came together and worked hard for one common goal," Chung said.
"That was jiu-jitsu. While you're there, you start listening to other people's stories. It opens doors for a lot of people. If it doesn't, you probably did it wrong."
Growing up watching mixed martial arts in the glory days of sport in Japan, a teenage Chung got hooked. And two years after he walked into a jiu-jitsu gym, he tried his hand at an amateur bout.
In November 2010, "Oldboy" won his debut via second-round submission.
He went on to build a 4-1 record before he made the jump to the professional ranks.  Just as he did on the amateur circuit, Chung kept winning.
After four wins in the Maryland-Virginia area – the same region that produced two-division ONE World Champion Aung La N Sang – Chung earned the chance to compete in The Home Of Martial Arts.
He made his debut at ONE: LIGHT OF A NATION last June, and kicked off the main card with an impressive second-round TKO of  Zhong Qing Ya.
Now, the rising bantamweight star has another opportunity to secure victory in Kuala Lumpur.
If he can get a win against a Shooto Featherweight World Champion like Takenaka on the main card, then people will surely start to take notice and be inspired. If you enjoyed this story, please share it on social media!