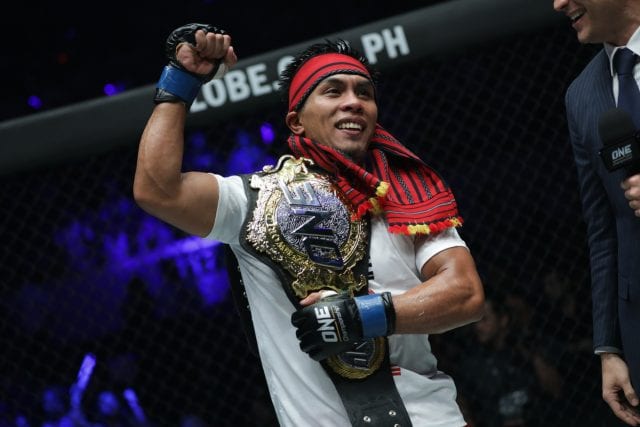 Before Kevin "The Silencer" Belingon became the ONE Bantamweight World Champion, he was just a small village kid who had big dreams. When he discovered his love for martial arts by joining his school's wushu team, that's when his life began to change.

Now a prominent member of the renowned Team Lakay in Baguio City, Belingon looks back at his journey thus far and says every time he steps into the cage to compete, he tries his best to honor his past.

"When I was in college, I joined my school's Wushu team because I found it interesting," Belingon said.

"I didn't have very much knowledge in martial arts, apart from the Bruce Lee movies I watched as a kid. But coach Mark recognized my talent and began training me. He said he believed in my potential."

Belingon soon earned an athletic scholarship to the University of the Cordilleras where he got a free ride through college due to his excellence in martial arts. This helped Belingon's parents in shouldering an otherwise expensive financial burden, and also opened the doors for him to represent his school in local tournaments.

Needless to say, "The Silencer" dominated the competition.

"After working very hard and taking my training very seriously, I was asked to represent the school and compete in a local Wushu competition within just two to three months," Belingon said.

"Without hesitation, I joined the competition and won. After that, I became a part of the school varsity team which paid for my education. It was a huge help for my parents because that was one less thing they had to worry about. I was studying and competing at the same time."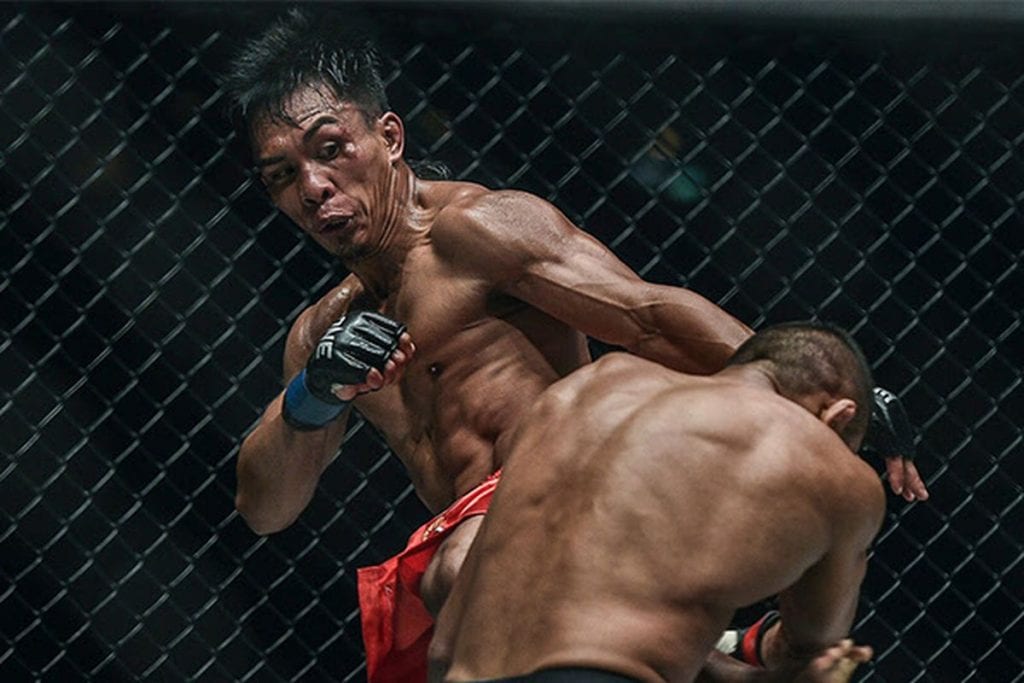 At the time, heading his university's wushu program was Coach Mark Sangiao. After graduating from college, Belingon followed Sangiao and they established a group along with veterans Eduard Folayang, Edward Kelly, and Honorio Banario. Not long after, Team Lakay was born.

"I remember back in 2006 when Team Lakay was officially formed, I was chosen to be one of the team's very first athletes," Belingon said.

"It was coach Mark who thought of the name. Lakay is an Ilocano word which translates to 'brother' in English. So we are a team of brothers."

Every time Belingon steps into the cage, he does so representing both the pride of the Philippines and his band of brothers.

Belingon is scheduled to defend his ONE Bantamweight World Title against rival and former titleholder Bibiano "The Flash" Fernandes at ONE: A NEW ERA, which takes place 31 March at the Ryōgoku Kokugikan in Tokyo, Japan.

No matter where Belingon heads with his career, he will always honor his past and what he is fighting for.

"I am very proud to represent the Philippines on the largest global stage of martial arts competition in ONE Championship," Belingon concluded.

"It is an honor to also be part of Team Lakay. Wherever my career takes me, I will always be proud of where I came from."

If you enjoyed this story, please share it on social media!