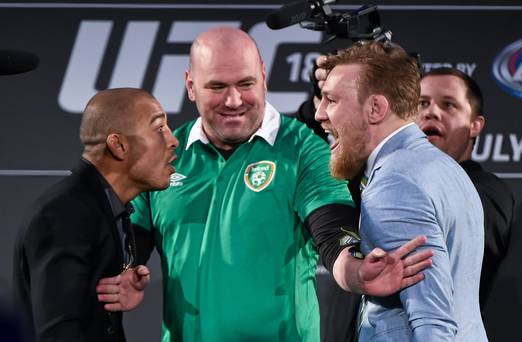 Speaking with media at a recent Q&A, and reported by MMAJunkie.com, Jose Aldo discusses the second fight with Frankie Edgar, and clearly Conor McGregor is still playing on his mind:
"I hadn't lost in a long, long time and I knew it was going to happen someday, but not for that (expletive) McGregor. It's part of it. Now I'm just going to get that belt back. I think that belt is ours. Up until then I was the only featherweight champion with that belt. We're going to get that back for sure."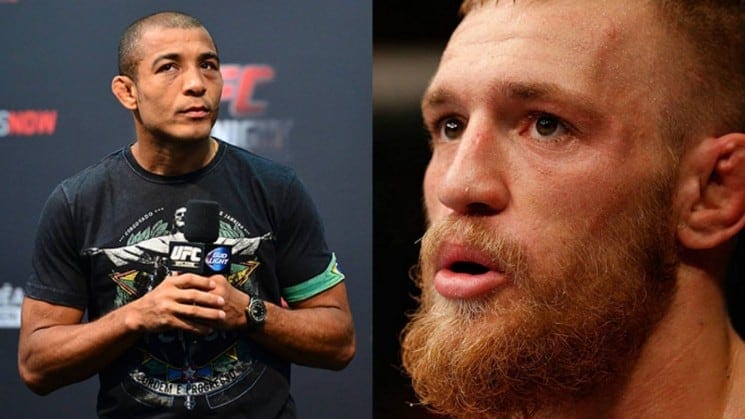 "I don't think it's going to be like the first one," Aldo said. "We're both going to be different this time. I know when things get rough he's going to try to do his game and then that's where we'll get him. I'm training very hard. I think we'll learn a lot from defeats and losses and I sure did. I'm going to go there, run over him and it doesn't matter what happens. We're going to win this fight.
"Every fight is different. I know him, he knows me. No fight is easy, but just due to the fact I know his game, I know his strong suits. Hopefully it's going to be easy and I'll be able to get the win because I'm coming off a result that was less than positive so I can return and become champion again."
"After this one we're going to go after him even if it's in the streets," Aldo said. "If I defeat Frankie Edgar we're going to be very close to the belt." If you enjoyed this story, please share it on social media!