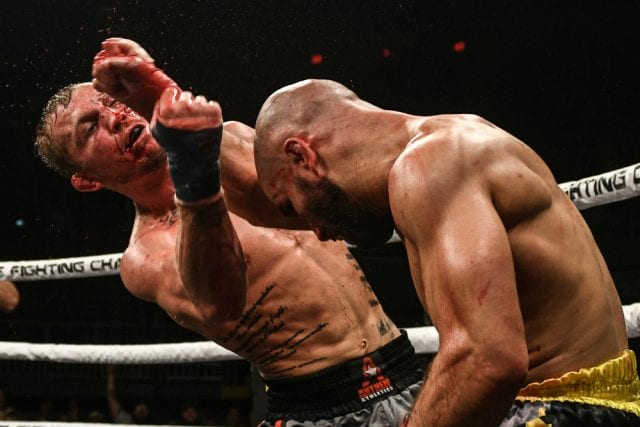 Artem Lobov & Jason Knight took to social media to show off the damage that they suffered after having a vicious war.
Lobov took the unanimous decision win over Knight at Bare Knuckle FC 5 on Saturday night at Mississippi Coast Coliseum in Biloxi, Miss. The former UFC veterans had a back and forth slugfest that resulted in a lot of blood being spilled on the canvas.
After the fight, Knight made it known that he thinks he was robbed of the victory. No matter who you thought won the fight, people who tuned in to watch the fight got their fix and didn't feel short-changed of their money that they paid for this pay-per-view event.
After the fight, both fighters took to their social media accounts to show off the damage as a result of the bout. Both stars were cut up pretty badly as you can see in these Twitter posts:
Knight would later tweet, "I may have got robbed and not got W, but @RusHammerMMA on the way to the ICU may tell a different story! Much respect to him for a Great War! @bareknucklefc!!"
If you enjoyed this story, please share it on social media!