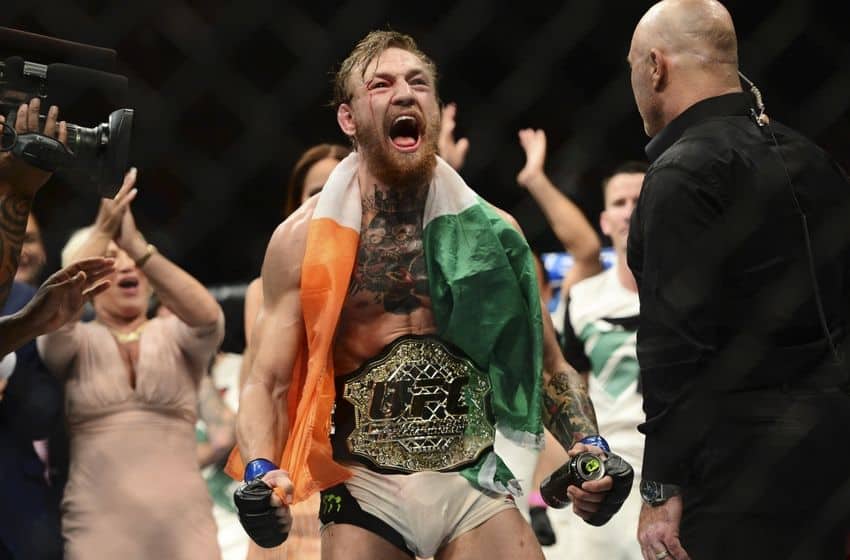 "We're Not Here To Take Part – We're Here To Take Over"
Perhaps his most famous line, McGregor stated this in his hometown of Dublin, Ireland after an electrifying knockout victory over Diego Brandao in the main event of UFC Fight Night 46 on July 19, 2014.
With the UFC making its first trip back to Ireland in quite some time, it was clear that the "Notorious" one was emerging as an Irish hero.
With teammates and fellow Irishmen Paddy Holohan, Cathal Prendred, and Neil Seery not only competing, but also succeeding on the card, McGregor established the fact that the Irish were here to make a statement in MMA, and it was obvious that he was leading the charge.
If you enjoyed this story, please share it on social media!