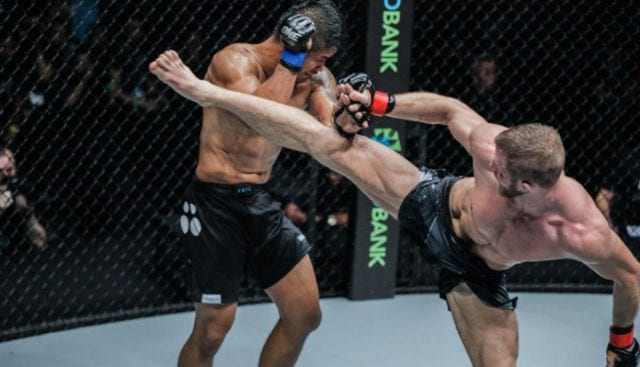 Russian Vitaly Bigdash is keeping his cards close to his chest as he enters a career-defining bout in Malaysia.
Bigdash, who is eager to snap a two-match losing streak when he meets Japanese martial arts star Yuki "Yu-King" Niimura (12-4-0) on the main card of ONE: DESTINY OF CHAMPIONS at Axiata Arena in Kuala Lumpur on 7 December, is confident he can expose the challenger.
Asked if he had a game plan to overcome Niimura, Bigdash replied: "Of course, but based on my experience it is not smart to reveal it.
"Although I am not training specifically for Niimura, my camp analyzed his game, and we can see some holes in it," he added.
"The point of good training is to be ready for any scenario. I hope I can make good decisions during the fight and win."
Bigdash, the former ONE Middleweight World Champion, revealed he had made significant changes to his camp for Niimura. He headed over to Sweden to team up with world renowned light heavyweight Alexander Gustafsson, who helped tweak his game.
"I am grateful to Alexander Gustafsson and his team at Allstars, who took me in," Bigdash said.
"There are some high-caliber guys training there who helped me hone my grappling technique. Now I am in Thailand, training at Phuket Top Team. I've been here for a month already, letting my body get acclimatized slowly. Last time, I didn't give myself enough time to adapt, and it backfired."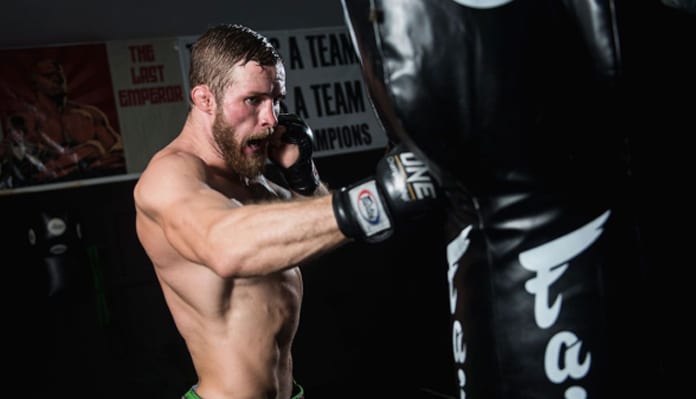 In Thailand, Bigdash (9-2-0) worked on his fitness.
"I've been coming here for many years, so everything is pretty much the same, though his time, I spent more time on improving my physical shape and conditioning," Bigdash said.
"I do a lot of functional training. I lift in the morning, and I go for long-distance runs. I am really focused on getting better stamina."
A middleweight world champion in his own right, Niimura (12-4-0) will pose problems for Bigdash.
"Yuki is a striker who fought in K-1, and he also has a very good mixed martial arts record," Bigdash said.
"I didn't find many videos of him on YouTube, but what I saw shows his great striking skills. He probably will be more comfortable in a stand-up battle. I enjoy exchanging punches, so if he wants to stand with me, it's okay. We both are very strong-headed, which hopefully means we can give fans a beautiful performance. He's got courage, so I am looking forward to meeting him."
Having lost his past two encounters, including the world title re-match against Myanmar's Aung La N Sang, Bigdash is hungry for victory.
"My goal is to get back into the winning corner and have my hand raised again," Bigdash said.
"My fans know that I am going through a rough patch. I've been very careful when it comes to my health in order to not jeopardize my training. I need to prove to my fans and to myself that I am capable of more."
If you enjoyed this story, please share it on social media!