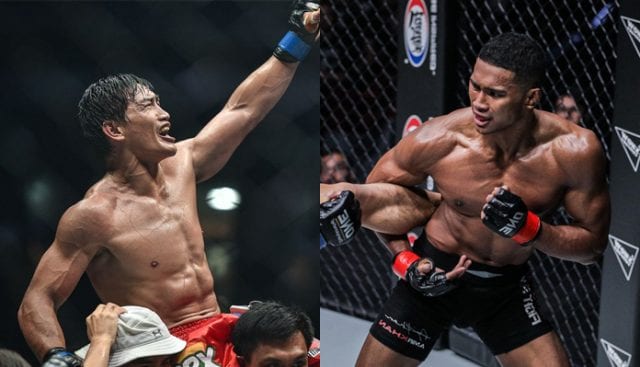 Former ONE Lightweight World Champion Eduard "Landslide" Folayang and Amir Khan are set to face each other at ONE: CONQUEST OF CHAMPIONS. They faced off for the final time ahead of their clash for the now vacant title at the City of Dreams in Manila, Philippines.
The two men will battle in the co-main event of the show which will take place at the Mall of Asia Arena on Friday, 23 November. Folayang lost his title to Martin Nguyen in November 2017, but after "The Situ-Asian" was forced to vacate the belt due to injury, the Filipino Warrior now has a chance to be a two-time champion.
While the bout will take place in Folayang's country, Khan is not a complete stranger to competing in the Philippines. He's been there once before back in April 2015 at ONE: VALOR OF CHAMPIONS.
Khan is pumped for his chance to compete in the Philippines again, and for a world title.
"I'm so excited to be fighting in Manila for the second time – this time for the vacant ONE Lightweight World Title," Khan said.
"I'm going to be competing against Eduard Folayang, your hero. I have the utmost respect for Folayang. He is a warrior in the cage, he was the champ, and he is a high-caliber martial artist, but I'm 100 percent confident I'll get the victory this Friday.
"To be honest, if you told me four years ago I'd have to face Eduard I'd think you were crazy. I wouldn't stand a chance four years ago. But Singapore is the fastest developing country in the world, and so it goes with its athletes, and its people too."
Khan has already set the record for the most wins in ONE history with 11. If he can defeat Folayang, he'll extend his streak as well as capture his first world title. More than extending his record, Khan wants to win the belt.
"Becoming a World Champion means everything to me. I'm sure Eduard feels the same way. We will put our lives on the line for it. We will give it our all," Khan added.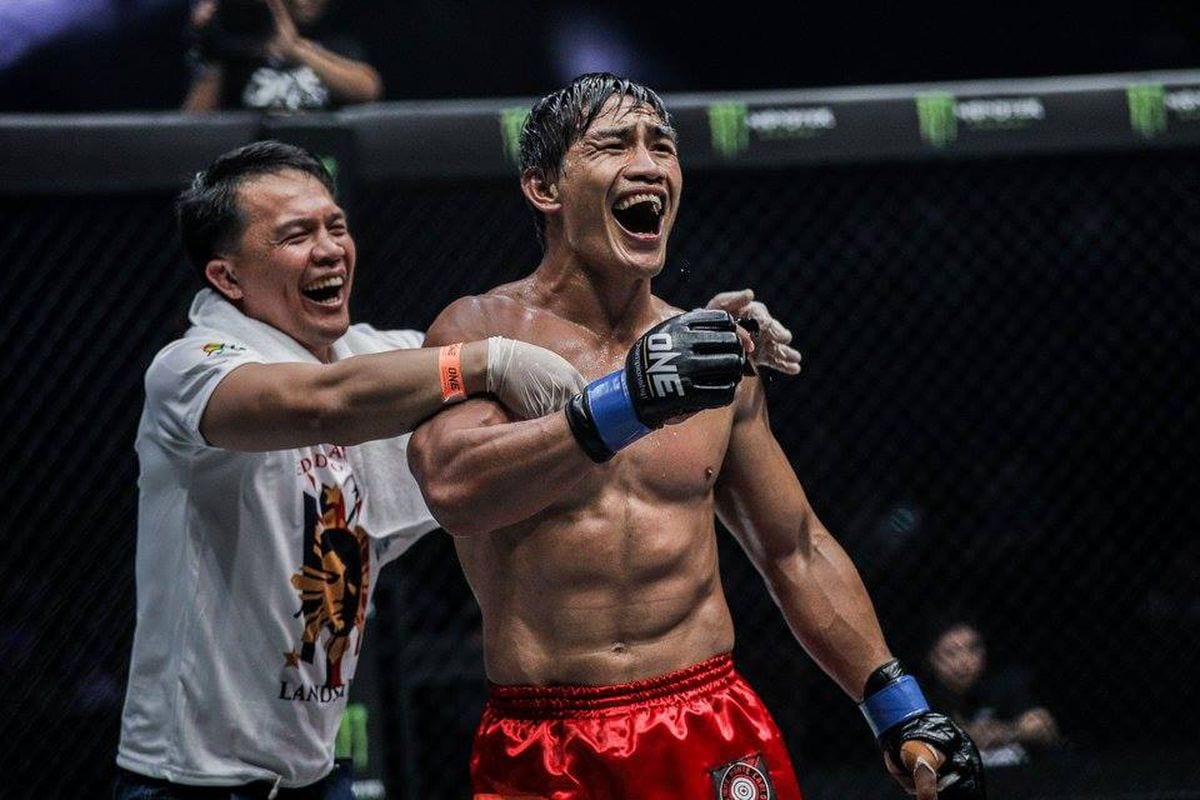 "This is what I've been working hard for in these past years. I feel I have grown so much in ONE Championship, and now I'm truly ready."
Khan will have his hands full. Not only is Folayang a former world champion who is hungry to recapture gold, but he's also a tough man to defeat in his country. Folayang has headlined multiple ONE cards in the Philippines. Nguyen was the last one to defeat Folayang in his homeland.
Folayang has seemingly regained his confidence after winning two straight since his loss to Nguyen. He's earned the right to challenge for the title again and is hoping he can stop Khan to regain the belt.
"Last year I was in the same place, but things didn't go as expected. I lost the belt, but I worked [hard], so now there is another story to be told," Folayang said.
"Of course, that's what martial arts is. I'm not just here to fight for the belt. I want to prove that even if you fall, there is always 100 chances for us to jump up and show the world a single defeat does not define us.
"It will unleash the best of us. My tough loss last year was very hard to get through, but I really worked hard, and now the opportunity is here again, and I don't want to miss that gift. That's why I did my part so I could be 100 percent ready for this fight on Friday." If you enjoyed this story, please share it on social media!