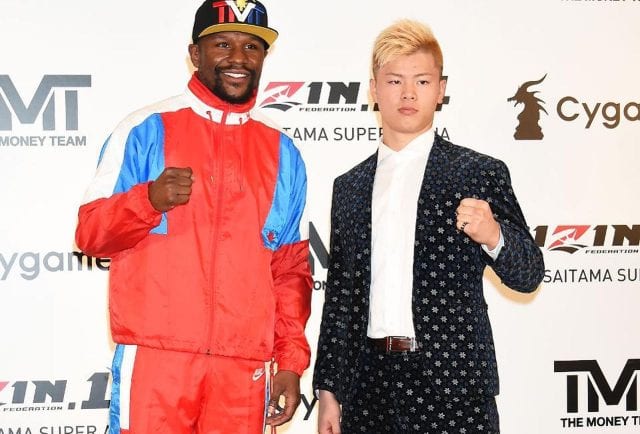 Floyd Mayweather vs. Tenshin Nasukawa rule set for their upcoming exhibition bout has been announced. We are just a few short weeks away from this bout taking place and we finally know how this bout will play out.
It's been made clear by RIZIN that this isn't a fight or a boxing contest but rather an exhibition as the result of this bout will not be put on their records. Mayweather was last seen when he beat former UFC lightweight and featherweight champ Conor McGregor. He defeated him by TKO last year.
After Mayweather backed out of the fight, he has since said that the bout is on. Thus, in November, it was revealed that the "special rules" bout is set. Rizin 14 will take place at the famed Saitama Super Arena on December 31st. As of this writing, no word yet on the details of the broadcasting arrangement in the United States has been made.
Mayweather Promotions revealed the rule set for this fight. It will see a three-minute, three-round boxing match with full contact allowed. Once again, it was made known that it wouldn't reflect on either combatant's record. MMA Fighting's Marc Raimondi gave the details in this post on his official Twitter account: