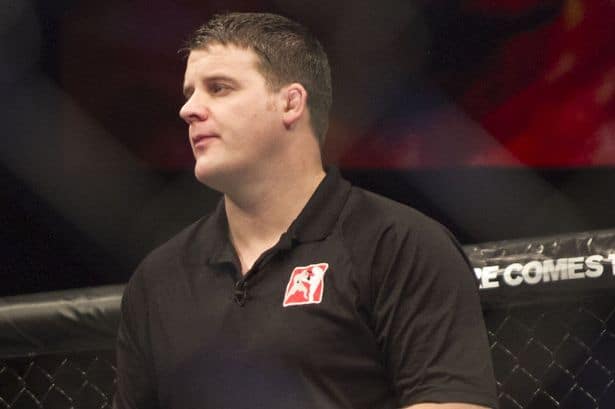 Marc Goddard
As well as being one of the most respected up and coming referees in the UFC, Marc Goddard is quite the tough guy. Sporting a 7-6 professional MMA record, Goddard of Birmingham, England is a BJJ beast, recently winning double gold at the British open tournament in 2015.
Here he is destroying Ivan Seratti in Cage Rage:

If you enjoyed this story, please share it on social media!