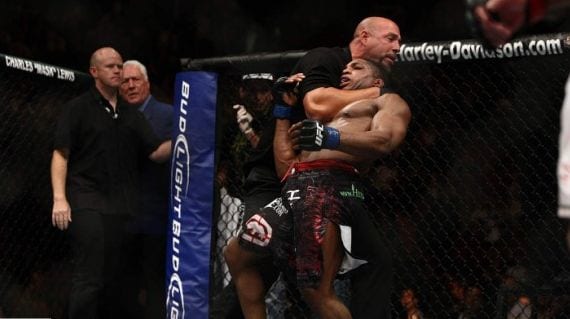 Dan Miragliotta
At 6'4″ and around 280 pounds, Dan Miragliotta is one guy you don't want to act up around. He is a fifth degree black belt in Kempo Karate, trains Muay Thai and is also a Renzo Gracie BJJ black belt.
He famously put a choke hold on Paul Daley after the infamous sucker punch on Josh Koscheck, and check out this story from the MMA forums of when he choked out a rowdy fan at UFC 83: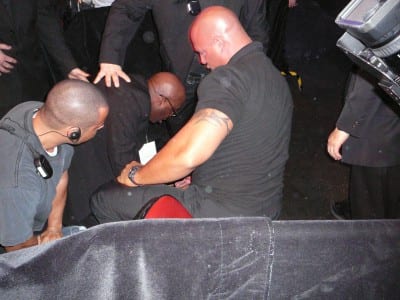 "Just before the main event, some wacko at Bell Centre decided to jump the barrier go after the 6-5, 270-pound (?) Miragliotta. In a split second, the jackass was on the ground and Miragliotta had his back. He cinched in a rear naked choke!!!!! Had the Bell Centre security not stepped in, I think Miragliotta would've put the kid to sleep or better yet, broken his neck. I couldn't get the choke in a photo but I got the aftermath with a very fired up Miragliotta getting up off the floor."
More on the next page
continue…
If you enjoyed this story, please share it on social media!