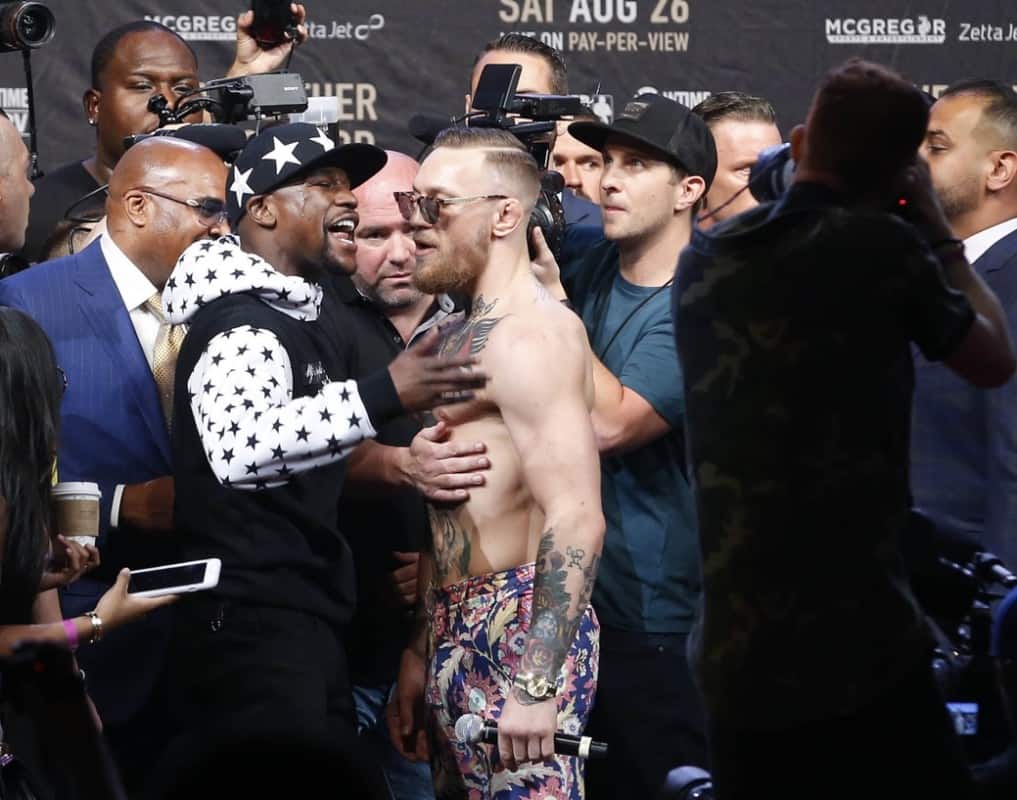 Mayweather vs. McGregor:
This reason would seem to be the reason why UFC ratings will soon return, and in a sense that's true. Mayweather vs. McGregor will assuredly bring millions of viewers' attention to the sport of MMA, including many who have never paid much attention to mixed martial arts in the past but will now. However, the fight is not solely a UFC-produced venture – Mayweather's partner SHOWTIME Sports is putting on the event for the most part, meaning the monstrous revenue will have to be shared.
In that regard, it won't present the massive bounce-back that the UFC needs and the fight seems to be on paper. And in another regard, the fight could actually hurt the UFC's overall bottom line because it is absolutely taking all of the attention from any and all actual MMA bouts the UFC is promoting for the next two months. It could be stated that this weekend's UFC 214 will suffer in terms of overall PPV numbers because of the massive magnetic draw of Mayweather vs. McGregor – and that could easily come true.
To top it off, McGregor is obviously in the win-win situation of having nothing to lose and getting paid $100 million (or so) in a fight he's supposed to lose, but the potential for him – and in turn the UFC – to get embarrassed is still there. With the ballyhooed super fight looming, anything and everything produced by the UFC will play second fiddle for now, and it's going to be tough to ever top the pomp and circumstance of this bout, let alone in the remainder of 2017.
That's not exactly a recipe for rebounding from their sliding ratings.