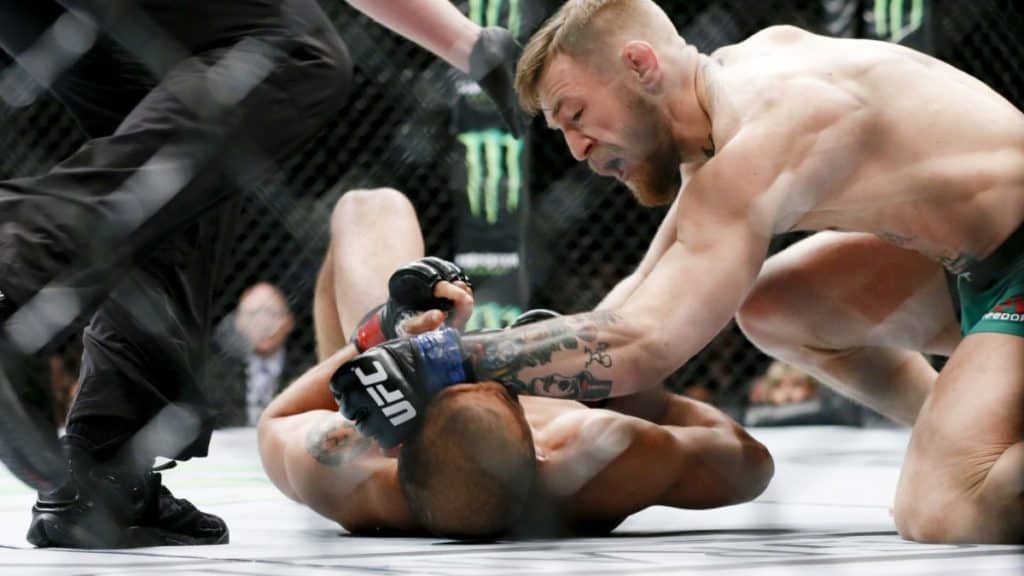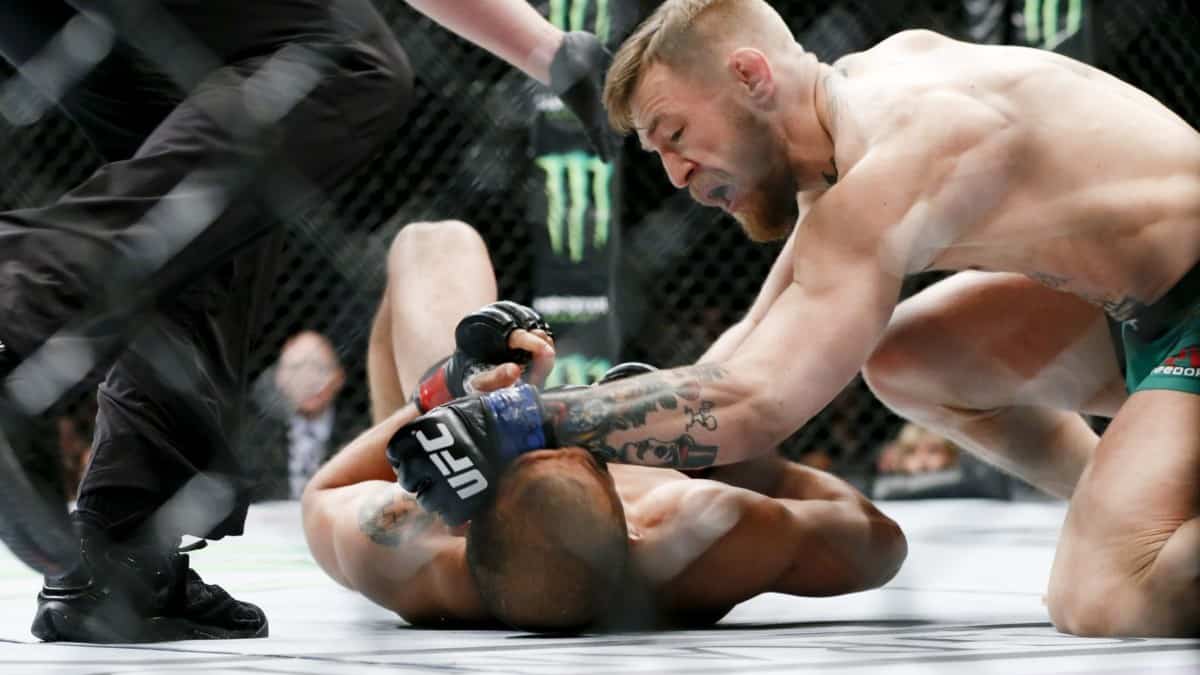 3. McGregor's 13-Second Knockout Of Jose Aldo
Longtime UFC featherweight champion Aldo may not have been considered as legendary or untouchable as Mayweather, but prior to UFC 194, he was the best featherweight of all-time.
That all came to a halt when McGregor ended Aldo's legendary run in 13 seconds with a punch that is perfectly legal in a boxing match. With that single strike, McGregor sent the dominant reign of the only 145-pound in octagon history champion crashing down, and with one punch, no less.
That's some serious knockout power, and it could just be the kind of power we've never seen Mayweather possess.
Mayweather and his team have most likely reviewed McGregor's fight tape, and the Aldo fight should give him a reason to take McGregor seriously.