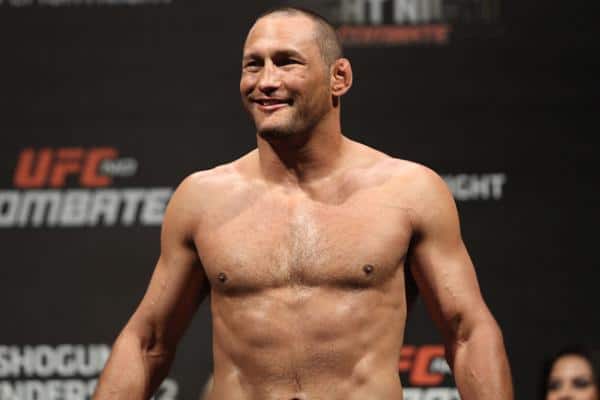 Dan Henderson 
Former Pride and Strikeforce champion Dan "Hendo" Henderson is now retired, but he fought longer than most, as he was 46 years of age when he called it a career after 47 fights this past October.
Henderson proved that he still had some fight left in him, as he had champion Michael Bisping badly hurt in their bout at UFC 204, a bout some felt as if he had won. Prior to that, however, "Hendo" had gone just 3-6 in his last nine fights, with four of those losses coming by way of stoppage.
It's a string of losses like that which leads many to question the current state of a fighter, and many began to call for Henderson's retirement. He was a champion in multiple organizations, an Olympian, and a pioneer of mixed martial arts. Clearly he had nothing left to prove, which is why it would have been reasonable for him to hang up his gloves a few years back, but he continued to fight on. If you enjoyed this story, please share it on social media!