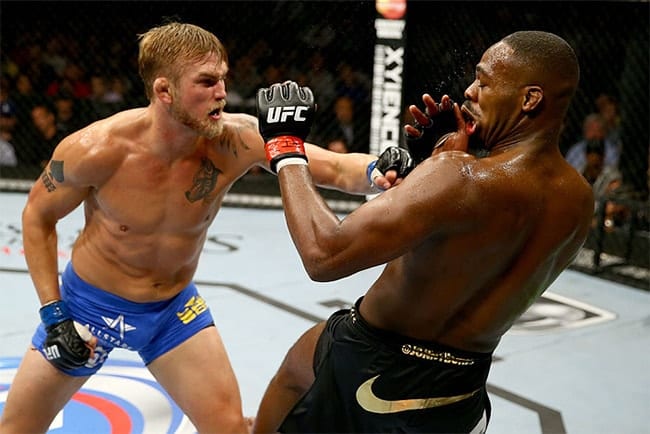 Jon Jones vs. Alexander Gustafsson – UFC 165
Alexander "The Mauler" Gustafsson had nothing to lose heading into his 2013 UFC title bout with former champion Jon "Bones" Jones, a man many consider to be amongst the greatest fighters to have ever graced the canvas.
Gustafsson was a relative unknown, but that would quickly change as he got to work right away, picking Jones apart, and even bloodying up the ex-champ. "The Mauler" would become the first man to score a takedown on "Bones", while stuffing takedown after takedown in the process.
The fight would be fought mostly on the feet, and after being heavily contested for three rounds, it was Jones that would take over the championship rounds, throwing everything but the kitchen sink at his Swedish opponent.
Over five rounds, the two put on not only one of the greatest light heavyweight title fights of all time, but one of the greatest fights of all-time period. "Bones" would walk away with his title in what was surely a dog fight, and an extremely entertaining one at that.