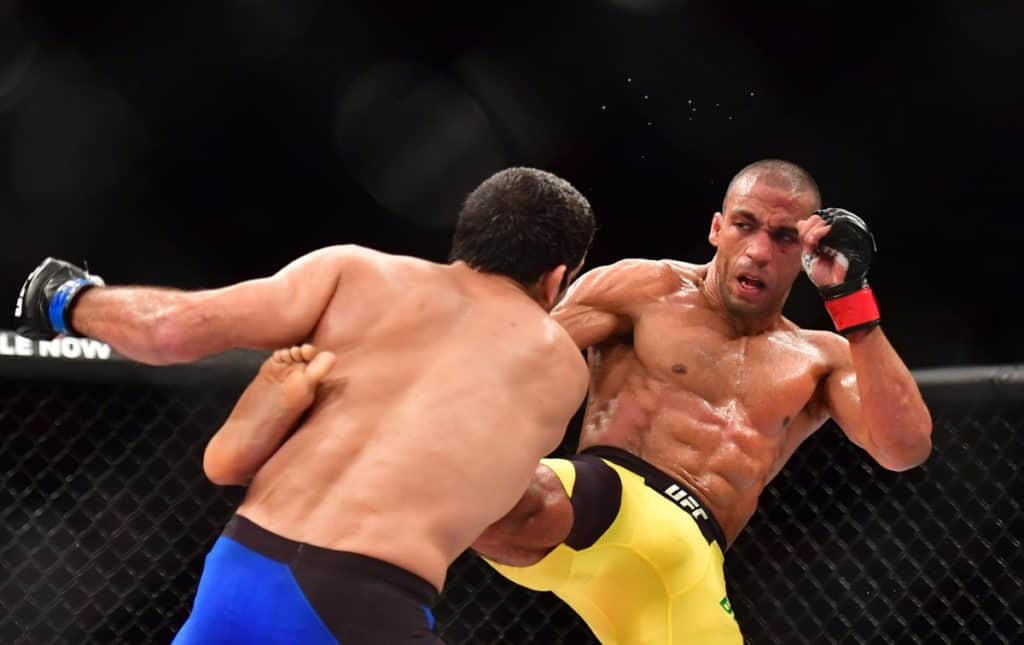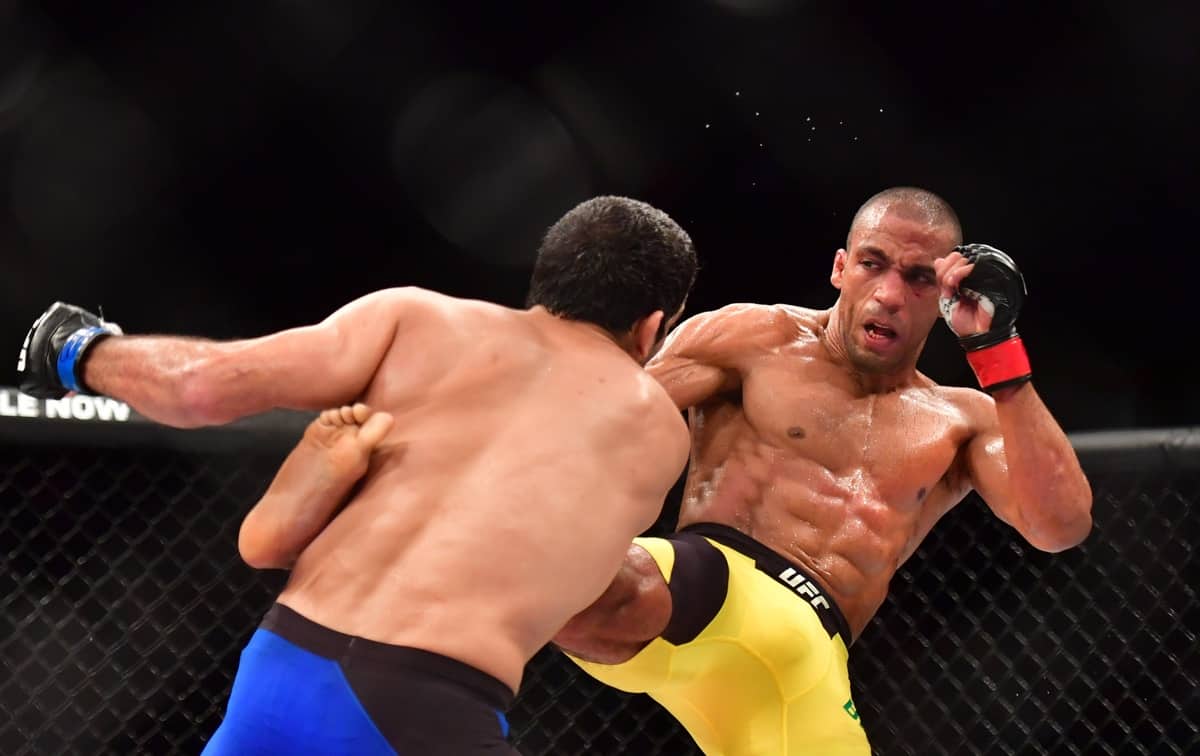 3.) Edson Barboza may be MMA's best pure striker:
It isn't anything we haven't heard about the ultra-smooth, ultra-talented Muay Thai aficionado before, but Barboza may have cemented himself as the best overall striker in MMA last night with a vicious-yet-beautiful jumping knee KO of Beneil Dariush. It was even more impressive considering Kings MMA product Dariush was bringing the fight to Barboza in Brazil, and "Junior" even looked a bit taken aback by his brash aggressiveness.
But as he tends to do, Barboza found a home for one of the most perfectly-timed shots you'll ever see (watch it here), shutting Dariush's lights off to win his third straight versus a fighter who had only been previously knocked out once, and also one of the most iconic highlight reel finishes in MMA history. Yes, it was that perfect.
Barboza probably deserves the title shot he called for after his latest video game-esque win, but with divisional champ Conor McGregor chasing Floyd Mayweather, the prospects of that seem unlikely for anytime soon. Meanwhile, Barboza will be set for a big fight as possibly the best stand-up fighter in MMA today.