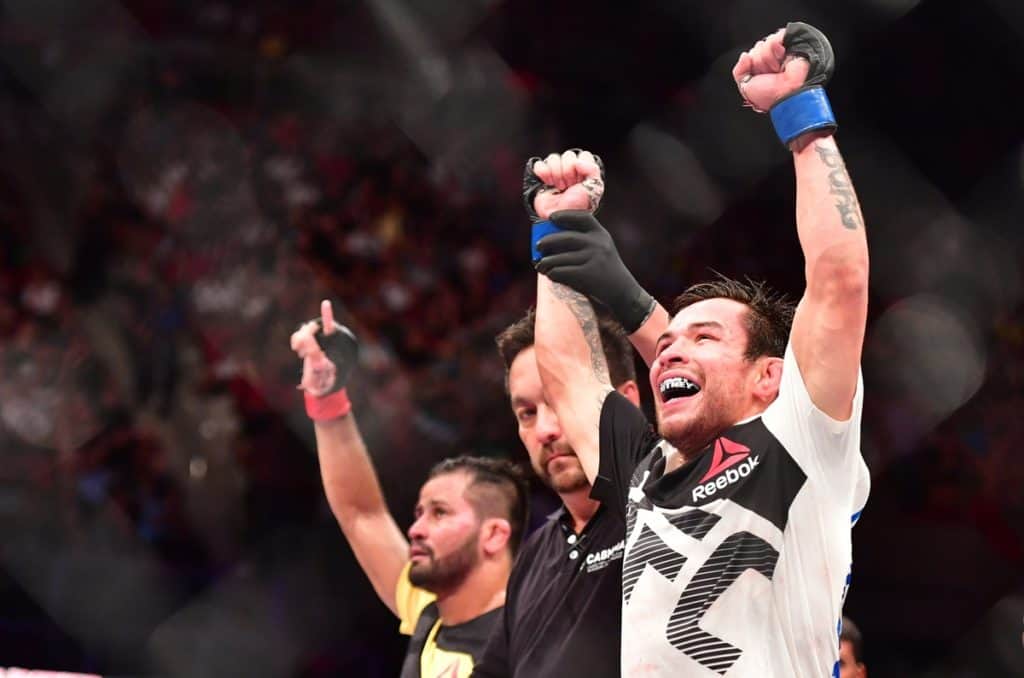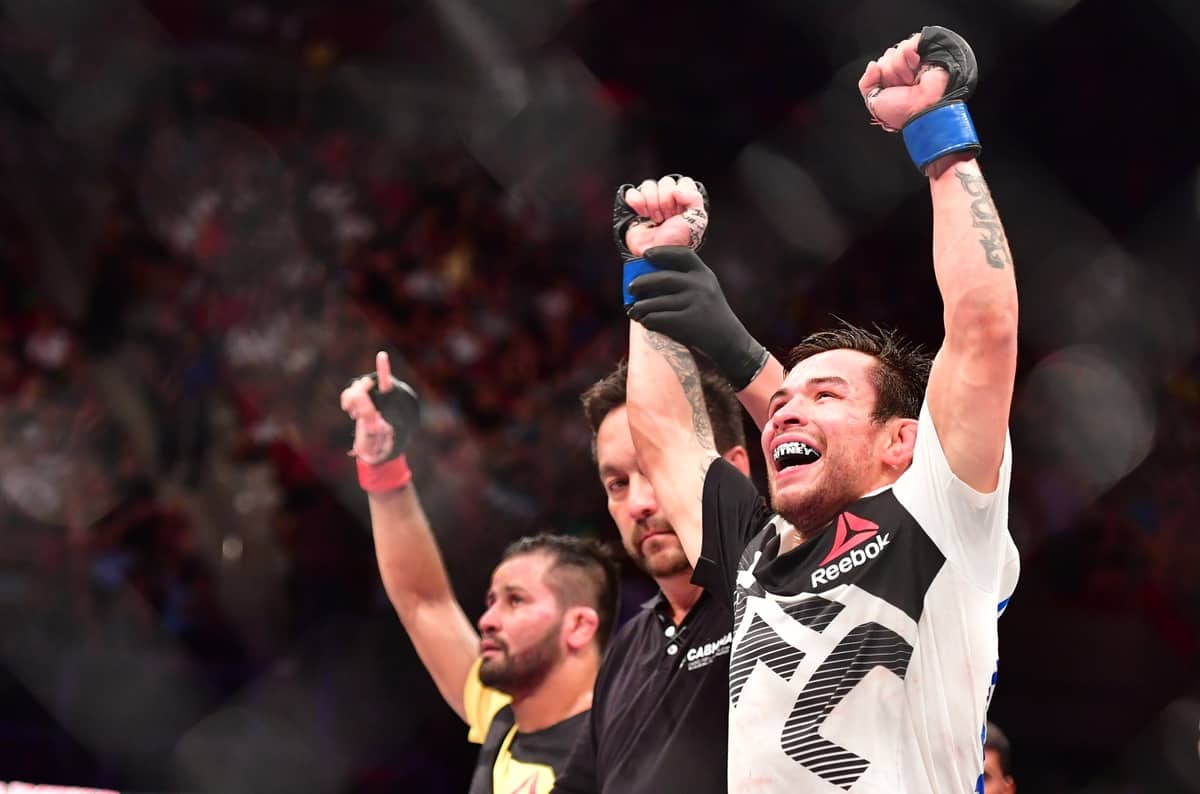 4.) Ray Borg is a title contender:
Competing in possibly shallowest division in MMA due to champion Demetrious Johnson's pure dominance, rising 23-year-old prospect Borg's performance versus No. 3-ranked Jussier Formiga was lost amidst a sea of earth-shattering knockouts last night. But it can't be denied, as the 'TazMexican Devil' could have been behind on the scorecards in a close bout only to turn the tables with a late surge by bloodying Brazilian veteran Formiga with a vicious streak of elbows.
He faced and beat an extremely tough, seasoned fighter in one of the most hostile places to fight, and for that, he's most certainly close to the title shot he called out for afterward. Johnson will meet Wilson Reis in April, and beyond that, there simply aren't many legit match-ups for "Mighty Mouse" outside of a debatable third match-up with Joseph Benavidez.
Borg's nickname might need a little work, but it's obvious he has arrived as one of the finest flyweights in the UFC.