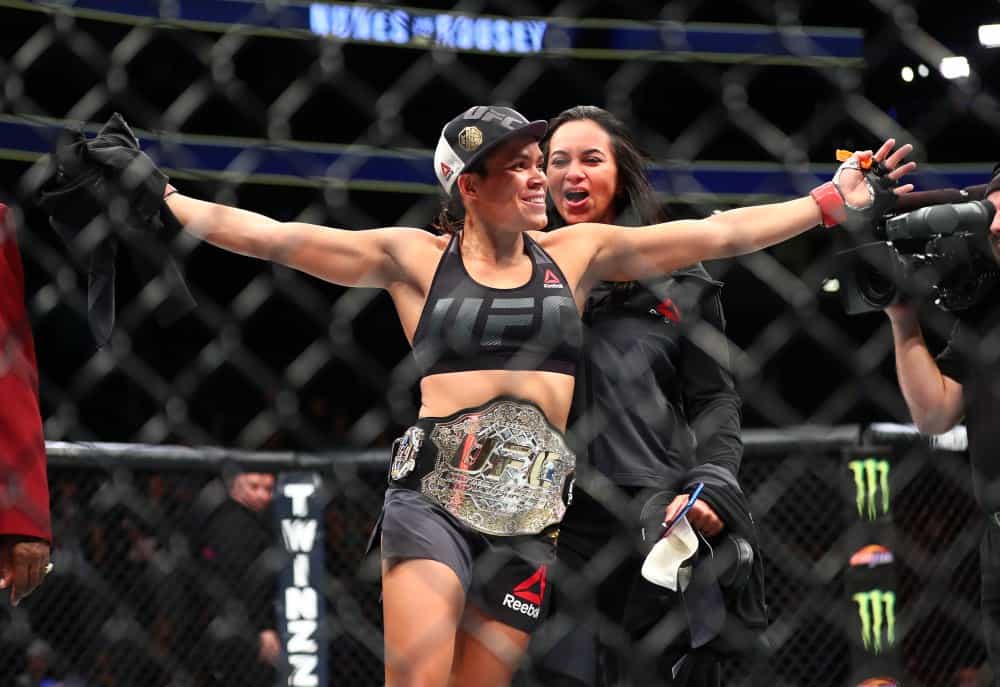 Amanda Nunes Could Be The Best Female Fighter In The World
Prior to July 9, 2016's UFC 200 from Las Vegas, Nevada, few outside of the MMA world knew who Amanda Nunes was.
Now, however, the world most certainly knows who she is.
After destroying Miesha Tate at UFC 200 to become the undisputed 135-pound champion, the "Lioness" needed just 48 seconds to stop Ronda Rousey in the main event of UFC 207. In other words, the Brazilian slugger has not only beaten two of the best female fighters of all time in the last six months, but she has done with it shocking ease and relentless precision.
The "Lioness" is a whirlwind of power and aggression backed by slick striking technique and a grappling background that is strong, but not often seen.
If we didn't know it already, we learned last night that Amanda Nunes could be the best female fighter on the planet.