Online gambling has been consistently spreading its influence across top industries, including sports. One of the common features where online casinos and sportsbooks have shown interest is in the MMA with sponsorships. Thanks to its huge marketing techniques, this move brought massive results and bonuses.
This common trait is likely related to the demographics of the views. Statistics have shown that the main age for watching this sport is men aged 18 to 34. The high odds are that they also have a similar passion for MMA betting and playing casino games. This unique audience has become the focus for many operators.
This article will focus on different situations where internet gaming sites have shown support for many MMA fight games in a two-way beneficial partnership.
Best-Known Examples of Casino or Betting Sponsorship in the MMA Industry
There have been several instances where online gambling sites have solely backed sponsorship deals of either fights or stars of the MMA. These partnerships have seen the rise of sports events. For instance, Mackenzie Dern, a top UFC star, was sponsored by Betmotion, a casino online site. Conor McGregor is another classic example of a beneficial partnership between a relevant gambling company (PokerStars) and UFC fighters.
Michael Bisping is another great instance, following his multi-million contract with Full Tilt, another poker room. Even the UFC and MMA themselves were not left out, as they have had dealings with top-notch gambling companies.
Such instances have increased the relevance of the athlete in public, as they are now used in marketing campaigns to promote their gambling partners further.
What Makes MMA and Casino Sponsorships a Good Fit?
The deals struck between casinos and the MMA have shown good progress due to certain similarities. Both industries involve lots of adrenaline and excitement, a core component of the fans. Increased success of the synergy between both sectors is also due to a robust audience globally. A lot of fighting fans have turned to MMA betting thanks to the progress of the promotion deals. That has made them wonder where they can place a bet on their favorite fighter. The top experts, who have recently reviewed Zodiac Casino, highly recommend this site for betting. Besides having the chance to try your luck out, there's also a very pleasant welcome bonus available.
Currently, gambling online is legal in several countries, and MMA, as a sports type, is aired on several stations across the globe. It is also on record that many MMA fighters enjoy gambling as a pastime. Hence, sponsors believe they have the capacity to reach this untapped customer base by partnering with the main stakeholders.
Furthermore, both industries exude excellence and class. This shared personality provides more fluidity in agreements to be signed that are of practical importance to both sides.
Top Fight Promotions
As stated above, many other fighters and championships are sponsored by reputable online sportsbooks and casinos. This is not just limited to the fighters themselves, as the top federation also has agreements with stakeholders in the gambling industry. That is why MMA betting has become a very important part of the gambling world. Here are the top picks.
BetMGM and UFC
BetMGM and UFC have one of the most solid sponsorship agreements in the history of MMA. First announced in 2019, this deal ran on a multi-year agreement and placed the popular bookmaker as the "official sports betting partner" for the entire UFC championship.
Terms of the deal include exclusive rights to BetMGM to use all trademarks for UFC in its products and marketing campaigns. In its advertising, the online bookmaker also received permission to use images of the fighters in its promotional ads. MMA betting has received a massive increase in users due to this deal.
The deal is not one-sided, as the UFC has many benefits from the sponsorship. For one, UFC gained a higher audience, thanks to BetMGM's huge betting population.
PokerStars and Conor McGregor
The next ranking promotion is the partnership between one of MMA's most famed stars, Conor McGregor, and a popular internet poker site, PokerStars. This deal was started in 2013 and was one of the reasons why the athlete became recognized in the MMA. As McGregor's popularity began to rise, PokerStars invested heavily in him.
PokerStars is a major casino in the United States. Its presence in many states, including New Jersey, has made it a relevant gaming site for residents who enjoy live dealer NJ casinos listed in the most reputable reviews, like poker rooms. The live dealer casino allows one to get the brightest emotions. It provides the player with the possibility to place bets and experience the real-life casino atmosphere while playing from any available gadget. New Jersey is often regarded as the home of gaming, and it is no surprise that PokerStars is quite popular.
The height of this deal was in 2016, when they upgraded the partnership, making it one of the top expensive contracts in the history of the MMA. Under the terms, McGregor received $5 million per year. While it has long been terminated, it is still referred to as one of the best deals any MMA fighter has ever signed.
Full Tilt and Michael Bisping
Another internet poker site, Full Tilt, is also popular among MMA stakeholders for its sponsorship deal with Michael Bisping, another record-holding fighter. This gaming site first signed an agreement with Bisping in 2009, when he was relatively unknown in the industry. However, just like McGregor's partnership with BetMGM, Full Tilt started getting returns on investment as Bisping became more popular.
Although this partnership has been terminated over a long while, Bisping has not stopped receiving proposals from would-be sponsors. He has been in the news recently of talks with several gambling platforms. However, it is still unclear whether a final agreement has been put in place between the interested parties and the star athlete.
UFC and Stake.com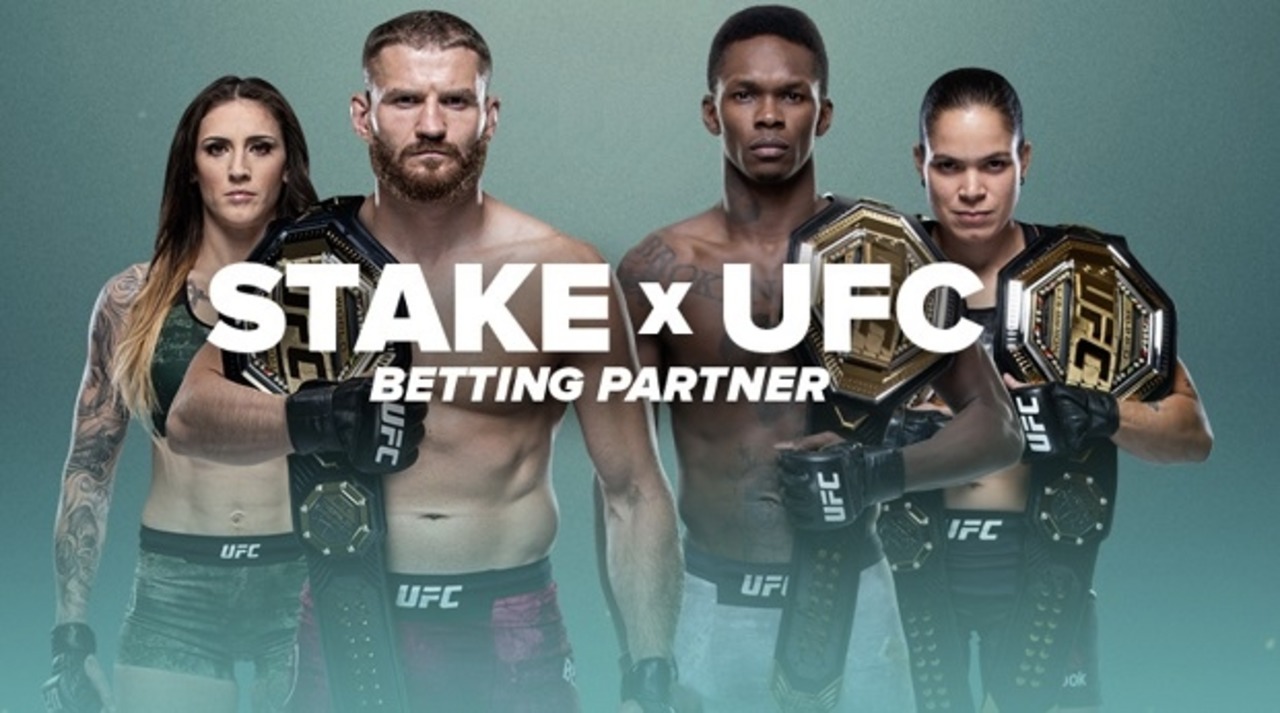 Stake.com, one of the best and most modern crypto gambling websites, is not a first-time sponsor. In addition to partnering with the English Premier League football club Everton, they are also involved with the UFC. In the 2019 deal worth multi-millions, Stake.com became the "official crypto betting partner" for the entire UFC.
Just like the agreement with BetMGM, UFC granted the crypto bet platform permission to use all its trademarks on each of its products. It is also common to see various fighters from the UFC involved in its ad and marketing campaigns.
Part of the deal also sees Stake.com investing great amounts of money into the championship to develop it further. Thus, MMA betting is favored by fans even more.
Final Words
The continuous acceptance of MMA betting as a way of online gambling among players has made the industry worth billions. Hence, its diversified investments in many other entertainment experiences. The MMA is not the only sector that has received partnership agreements from online casinos, as soccer is also a beneficiary. Also, many fans don't miss a chance to place a bet on both of them.
While these deals are not the only partnerships between both industries, our list makes up the most notable and popular of them all. As it stands, MMA offers good benefits to businesses, including exposure.
Out of all these contracts, the one between Conor McGregor and PokerStars is the biggest. It was one of the most analyzed deals in 2016, where an athlete in the MMA received millions as part of sponsorship arrangements.