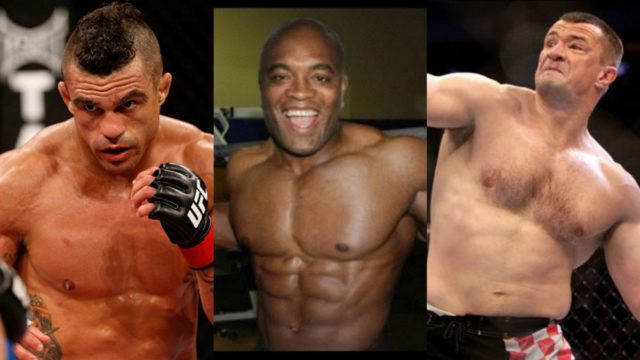 Cast your minds back to late 2013, when a dishevelled welterweight champion Georges St-Pierre vacated his belt. He cited the MMA drug problem as his reason for leaving the title behind, and called for stricter OOC (out of competition) and post-fight drug testing. WADA (world anti-doping agency) and NSAC (Nevada State Athletic Commission) have started to administer this OOC testing, and what a result it's had.
In line with what "Rush" was talking about back then, the testing has pulled out some shocking revelations. The cold fact started to emerge, slowly at first, that most of the world's biggest MMA stars have been on some sort of drugs. Wanderlei Silva skipped out on a dope test, and was subsequently banned for life, Chael Sonnen failed multiple drug tests, Vitor Belfort was loving the TRT (testosterone replacement therapy) and that's just scratching the surface, and all in the space of 2014.
So is the recent epidemic in drug test failures something new? Well, no, not really. This stuff has been going on for years, but never has MMA been more popular. This recent bout of high-profile drug busts comes at a time when the sport is just hitting the limelight, it has broken through to the mainstream, but the MMA drug problem is slowly pushing it back in to the dark ages.
All this, and we haven't even mentioned the two biggest drug busts of all time. That's right, I'm referring to UFC light-heavyweight champion Jon Jones testing positive for cocaine, and former middleweight champion and consensus GOAT Anderson Silva getting busted for two anabolic steroids, although 'The Spider's' case was later appealed it turned out to be a sack of poorly constructed lies.
What was also apparent, especially in the case of Jones, was how much the UFC was willing to downplay the whole situation, even though it was rather transparent.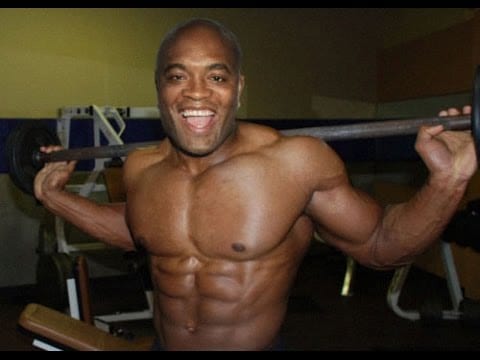 Gilbert Melendez is that latest of the UFC stars to get popped, having elevated testosterone-to-epitestosterone levels after a split decision loss to Eddie Alvarez after UFC 188. 'El Nino' received a one-year ban from the NSAC (Nevada State Athletic Commission). The news that a two-year ban was mandatory was not deterrent enough for Bellator fighter Mike Richman, who recently got hit with a 24-month sit for having steroids in his system. Former Bellator champ Alexander Shlemenko was nailed with a three year ban by the CSAC (California State Athletic Commission) for having horse-like 50:1 testosterone ratio and steroids in his blood after Bellator 133.
Brazilian UFC featherweight and TUF Brazil winner Rony Jason got hit with a nine-month suspension for diuretics and had his UFC Fight Night 67 win overturned, Jason is also appealing his test results. Then of course there was the night that four fighters from Bellator 127 failed drug tests including Rob Emerson getting popped for Modafinil, a drug used to help stay focused. Nick Moghaddam, Fernando Gonzalez and Keith Berry were all caught with marijuana in their urine, and the latter two also had T-to-E levels well above the 4 to 1 limit.
The hard truth about this sport, this unforgiving sustained punishment on your body, is that it takes a toll. Whether our favorite fighters started off roiding or not, it's apparent that most of them turn to the needle in the end. It's either that, or they fall off the horse quickly. Martial arts is certainly a young man's game at the competitive level, and what we are starting to see is saddening, and alarming at the same time.
Skip to page 2 for the full and updated list, and be sure to shout out if we've missed anyone….
If you enjoyed this story, please share it on social media!