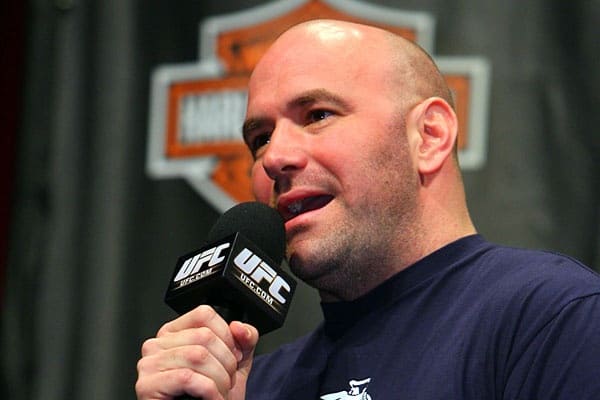 Once again Dana has fallen at the hurdles laid out by his own mouth. Check out the quotes obtained and published first by Zane Simon of Bloody Elbow:
In 2010, white offered up this opinion on the GSP/Silva fight:
"If it's true [about what Anderson Silva said], if he could cut down to 170, I would look at a GSP fight. I would do it. I don't like the idea of GSP moving up."
And this:
"GSP told me straight up, I'll fight him [Anderson] right now. If you guys want to make that fight, make the fight. GSP is not concerned what so ever with fighting Anderson Silva. First, Anderson Silva has a couple guys he needs to beat. He needs to beat Chael Sonnen and probably Vitor Belfort, should Vitor win his next fight. Here's the other problem, Georges St.Pierre is a natural 170 pounder. Anderson Silva not only cuts to 185, he's fought at 205. That's kind of why the fight doesn't make sense to me. But if enough people want to see it, I'll make it."
And in 2011 he even went so far as to say this:
"Georges St-Pierre said he would move to 185 (to fight Silva) and stay at that weight and not go back to 170," White said. "Should (they) win (their next) fights, that fight will probably happen this year."

So is this another sign of Dana trying to keep the McGregor ship afloat by defacing the legacy of one of the promotion's legends? Or maybe he is just a little absent minded?