MMA or mixed martial arts have become a mainstream sport for viewers and fans to enjoy. However, you may find yourself having difficulty enjoying it, whether this comes from a new fan of the sport, or someone that maybe has fallen off over the years and wants to get back into it. Here are some ways to help improve your experience and get you excited about fights and sports again.
Watch With Friends
If you are looking to increase and improve the experience you have when watching MMA fights, one of the best things that you can do is to watch with friends. This is perfect for anyone, from those fans that love MMA and follow it closely, to those that only watch casually. This is because it becomes more than the sport itself, but a social gathering and chance to spend time with people you enjoy, further increasing the experience of the fights. This also provides you the chance to share interests, discussing fight events, trash talking friends and their favorite fighters, and general sports banter that you would typically see with friends.
Go Out During Fights
Taking things one step further, you should also consider going to a bar when a big fight is on the cards. There are several reasons to go to a bar. First, you don't have to pay for the pay per view events, instead, your money goes to drinks and food. That is another reason to go to a bar, as you will easily enjoy the unique food that you simply wouldn't get from being at home. Ultimately, these additional reasons are only bonuses, as the biggest reason to go to a sports bar for any live event is the atmosphere. Similar to attending live events, the crowd of other patrons helps add excitement to any fight, from tense situations and submission attempts, to the sudden roar of a crowd going into a frenzy after a knockout or the back and forth in a war of strikers. Call your buddies, reserve a table, and meet them for some drinks at the nearest sports pub next time you are looking to help make a fight night a memorable one.
Watch It Live
One of the best ways to enjoy MMA fights is to watch it live in person. Just like any major sporting event, being ringside is an experience like no other, especially when you are at a major event as opposed to smaller ones. Even so, smaller events are still great to take in the atmosphere and energy. However, large venues with big named fighters can be huge spectacles and will surely be an experience that you will find hard to match. If you call yourself an MMA fan, you need to do yourself a favor and go to at least one major event in your lifetime. It is a completely different experience than watching it on TV.
Bet On The Card
Whether you are watching a fight from the comfort of your home, or experiencing the fight live at your local bar, or even live at the arena or venue itself, one great way to help you enjoy an MMA fight is with the added excitement of throwing in a small wager. When you are placing your free bets, be sure to do so responsibly. Small wagers will vary from person to person, depending on their risk level. Even small bets can make any fight interesting, adding a little extra element to help you feel even more engaged or involved in a fight, even when you might not know the fighters. This is especially helpful when you aren't cheering for a particular fighter by giving you a side to root for.
Put On The Gloves
If you want to enjoy MMA fights more than you are currently enjoying them, one way to help increase your experience is to participate in the sport or hobby. Obviously, this doesn't mean get in the ring and try to become a professional fighter. Instead, it simply means that you might want to consider taking classes or training in different martial arts. This will give you an increased appreciation for the sport and what the athletes do. Your understanding of the sport will increase and allow you to visualize and see things that are transpiring during any bout. You will be able to make an analysis of what is going on in the fight, and having that knowledge easily adds to the enjoyment of watching a fight. Additionally, any moves you watch might be something you want to attempt to replicate when grappling or sparring, which would again add to your experience and further increase your fandom of the sport.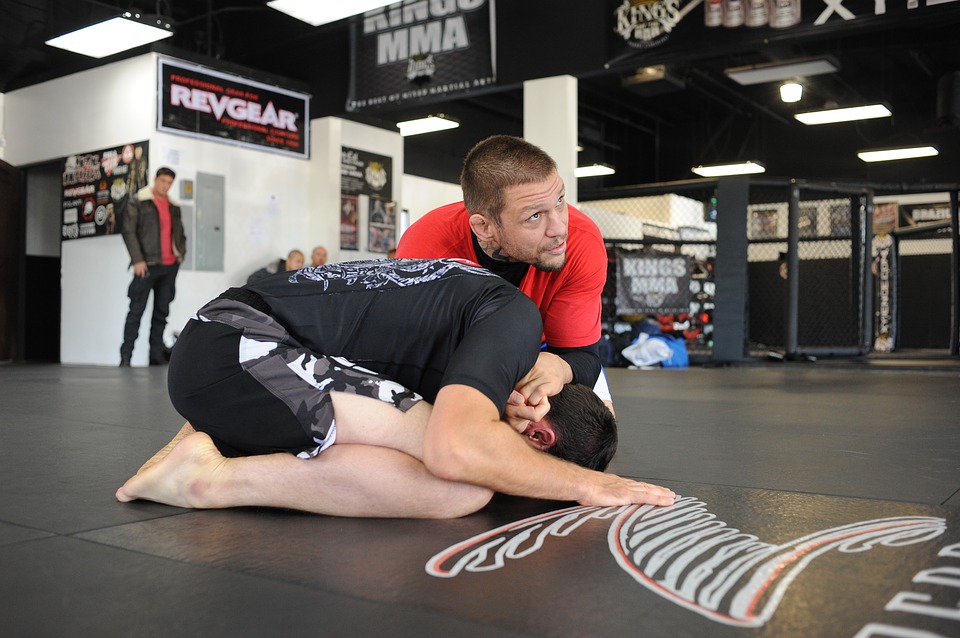 Study The Sport
Even if you don't want to get in the ring or cage yourself, learning the sport with much more in depth knowledge will greatly improve your viewing experience of every MMA fight. Taking the time to consume and watch videos on streaming and video platforms like Youtube can help increase your awareness of exactly what goes on during a match. You will find yourself seeing things that casual MMA fans might miss, and you will learn the intricacies of every fighter and every situation with each fight. The more knowledge and understanding you have of something, the greater joy and experience you will take from watching it. This translates to many aspects of life, from other hobbies, to careers and conversation, so naturally, this impacts your love of sport. Even if you are watching the fight on television, try to listen intently to the commentators, who do a phenomenal job explaining and teaching the sport, educating the viewers. This engaging viewership tends to connect fans of the sport much more effectively, increasing their feelings and enjoyment of every fight.
Much like any sport, there are different types of fans, and ultimately there are different ways to engage the viewers with the product. MMA is no different. Consider your level of enjoyment and investment, and what ways may appeal to you to get you more interested and overall more excited. Maybe you need the right fight community to discuss your favorite fighters, or even get in the ring yourself. There are different ways to appreciate mixed martial arts, with no wrong method of doing so.