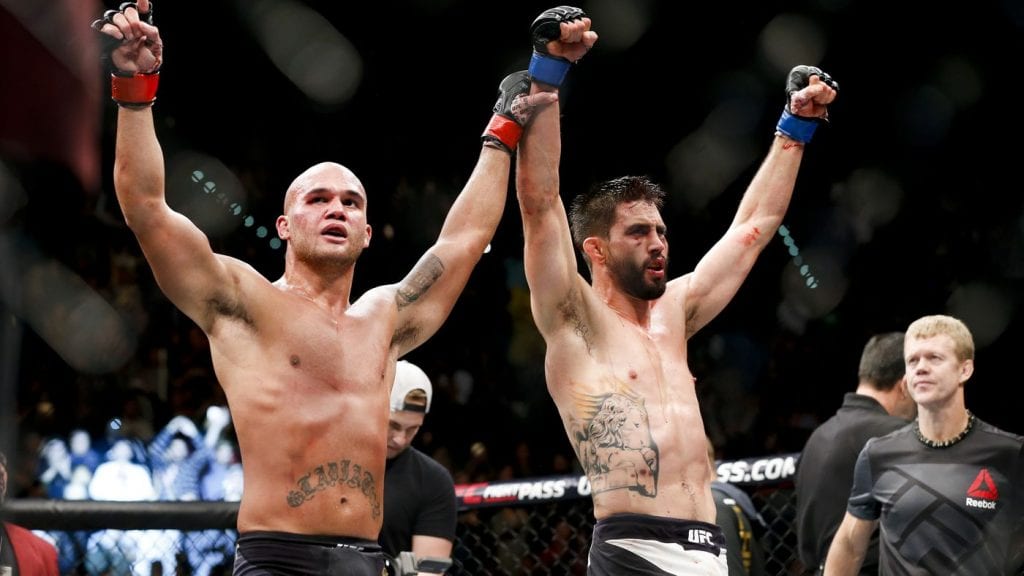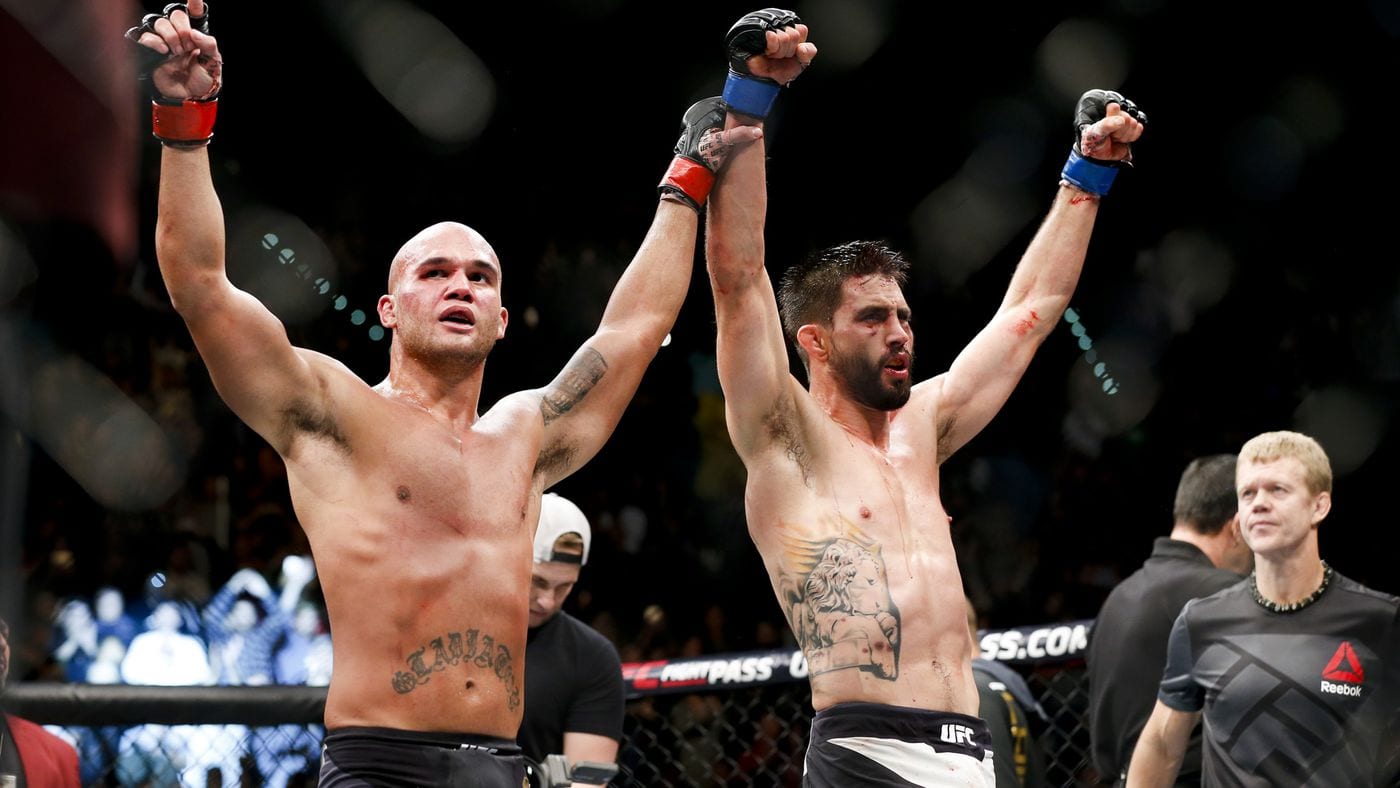 Robbie Lawler vs. Carlos Condit
When you think of "Ruthless" Robbie Lawler and the wars he has had inside the Octagon, you most likely think of his slugfests with Rody MacDonald, and for good reason.
However, it was the war of attrition Lawler had with Carlos Condit that takes the final spot on our list.
UFC 195 featured Lawler defending his welterweight title against Condit. Anytime "Ruthless" Robbie fights the fans get their money worth. And UFC 195 was no different. Considered to be one of the top 10 welterweight fights of all-time and earning the coveted 'Fight of the Year' in 2016, Lawler vs. Condit just may be one of the best fights in the modern era.
Let us know what you think. What fight(s) did we miss?