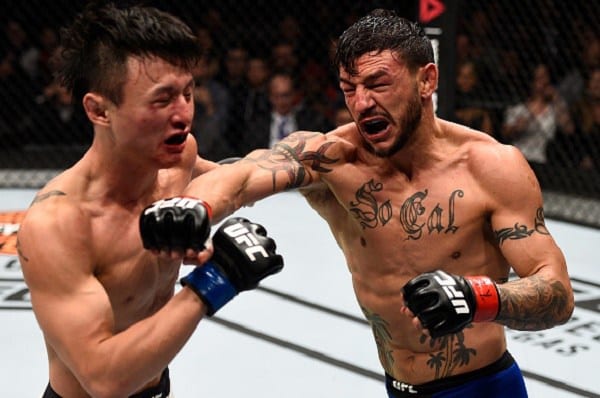 Cub Swanson vs. Doo Ho Choi
UFC 206 in 2016 was headlined by a featherweight title fight between then-champion Anthony Pettis and Max Holloway, but it was Cub Swanson and Doo Ho Choi who stole the show.
Swanson was already an established veteran when he stepped into the Octagon to face a relatively unknown Choi. However, the fighter known as the "The Korean Superboy" did more than just hold his own against Swanson. He nearly finished Swanson on several occasions with his unorthodox striking and unreal ability to absorb punishment.
Swanson defeated Choi at UFC 206 in what was easily the Fight of the Night. This fight would go on to be voted at the #2 fight of 2016.