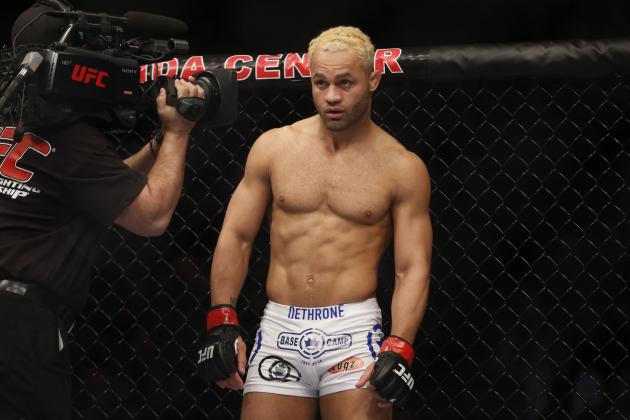 Josh Koscheck
Josh Koscheck has fallen on some extremely rough times as of late, as he's lost his last five bouts to date, all of which have come in the UFC. He has since signed with Bellator, but has yet to compete under the promotion's banner.
While this fight likely wouldn't appeal much to St. Pierre right now, it could if Koscheck can put together some sort of winning streak. Add in the factor that he and GSP have already fought before, and a rematch could be a distant possibility.
Both men were elite level wrestlers in their primes, and Koscheck was once the next best thing at 170-pounds aside from "Rush". Perhaps they could run it back in the future.