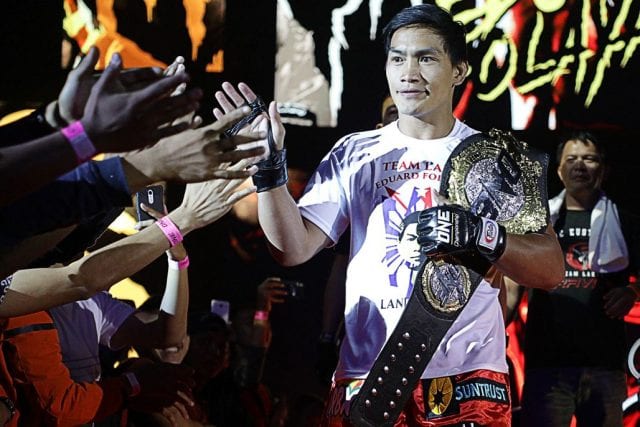 Reigning ONE Lightweight World Champion Eduard "Landslide" Folayang will defend his title at ONE: A NEW ERA against a man he respects, Japanese legend Shinya "Tobikan Judan" Aoki. The square off in the main event on 31 March at the Ryōgoku Kokugikan in Tokyo, Japan.

Folayang knew Aoki was perhaps the best grappler he had ever faced in his entire career even when he first challenged the Japanese warrior back in 2016.

Though he was able to win the match by way of technical knockout in the third round, Folayang was tested in every way as Aoki took every opportunity to bring the Filipino into his grappling world.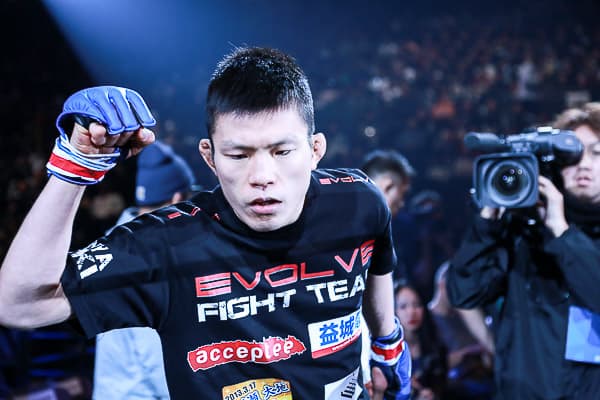 "I have the utmost respect for Shinya [Aoki]," Folayang said.

"In my opinion, he's a terrific martial artist and a true martial arts hero. He's been around for so long and he's faced the best in the sport. I am certainly not taking him lightly. Shinya is and will always be a legend in my eyes. That being said, I'm preparing to take him out on March 31st. In my mind, I finish him within the distance."

In a classic striker versus grappler matchup, Folayang has done his due diligence in studying everything about Aoki's style. He knows that Aoki will inevitably be able to take him down, so he and his teammates at Team Lakay are coming up with a game plan to make sure he is able to hold his own against the Brazilian Jiu-Jitsu and Judo black belt.

"If he does successfully take me down to the mat, I have to remain calm and work to escape," Folayang said.

"The thing with Shinya is, if he's able to bring you into his world, it can be extremely dangerous, especially if you panic. You are prone to making mistakes and trust me, he recognizes every opening."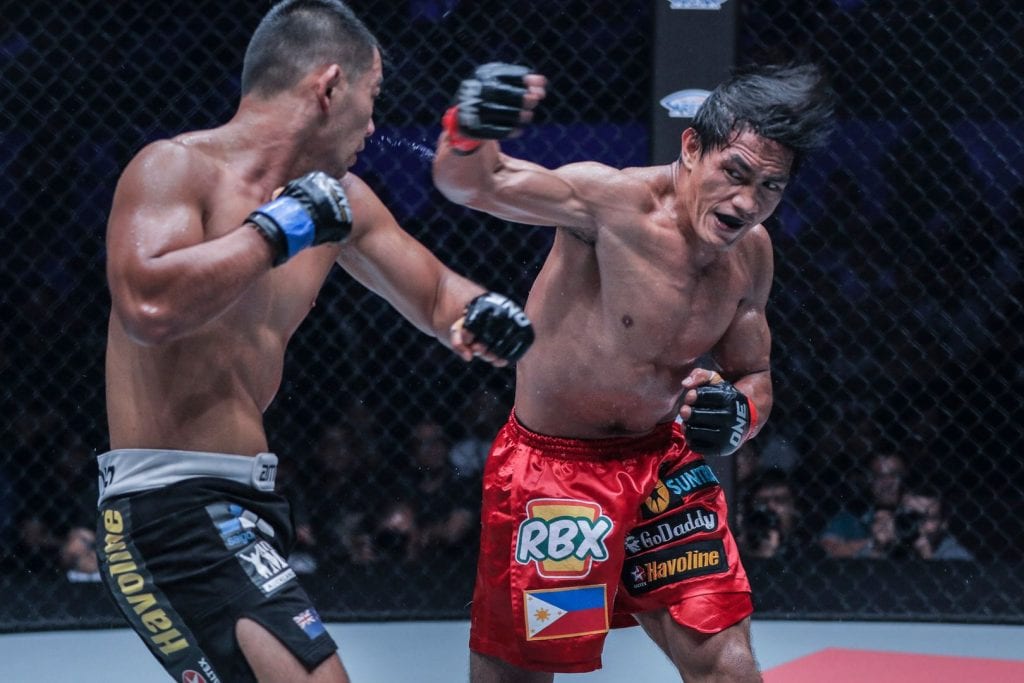 Besides his improved takedown defense, Folayang also plans on keeping Aoki busy with his heavy strikes. While Aoki is on the defensive, Folayang will continue to unleash a barrage of punches and kicks until he claims the desired result.

"I have to make sure my explosiveness is there in this bout," Folayang said.

"I have to be very aggressive and keep him on the defensive. He's going to eat a handful of strikes if he tries to come close, that's for sure."

Folayang is confident that his training has equipped him the tools necessary to finish off Aoki once and for all, as he has no plans of letting the result go to the judges' scorecards. It is hands down the most important title defense in his career and Folayang will push forward for the people who have motivated him since day one.

"I am dedicating this match to our Lord, my family, to my teammates at Team Lakay, and all the fans in the Philippines," Folayang concluded.

"I will do my best to finish this guy within the distance and not put the result in the hands of the judges."

If you enjoyed this story, please share it on social media!